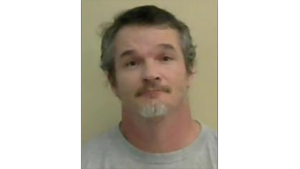 This morning a Cleveland County man climbed a fence and escaped the Foothills Correctional Institution around 10:15 am.
According to a press release from the North Carolina Department of Public Safety, John Curtis Anderson (inmate #1338690) climbed the exterior fence of the minimum security portion of the facility and jumped into a waiting vehicle of unknown description.
Anderson is described as standing 5'10" and weighing roughly 185 pounds with brown hair and brown eyes. He has 3 visible tattoos – one on his left arm (Chinese writing), one on his left hand (faded letters), and one on his right arm (an angel).
The Division of Adult Correction & Juvenile Justice is actively seeking Foothills Correctional Institution minimum custody offender John Curtis Anderson (#1338690), who escaped from the facility this morning. He is a white male, 5'10" tall, 185 lbs & has brown hair & brown eyes. pic.twitter.com/l8yy4VxPAe

— NC Public Safety (@NCPublicSafety) August 12, 2021
He was serving a 2 year 10 month sentence for theft and fraud and was scheduled to be released on January 16th of 2022.
Authorities are now asking for the public's help in finding Anderson. If you have any information about his whereabouts, please call 911 or the Foothills Correctional Institution at 828-438-5585.
Comments
comments