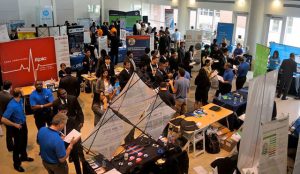 The City of Charlotte has just partnered with the Urban League's 'Team Charlotte' (a diverse group of over 8,000 employees serving Charlotte) to host a major job fair in the heart of our city.
According to their announcement, the upcoming expo will include open positions in: 311, CATS, Charlotte Water, CMPD, IT, SWS, Planning, COOT, City HR, and Fire Dept.
The hiring expo will take place on Tuesday, May 23, from 9am to 3pm at 740 W. 5th Street.
Comments
comments