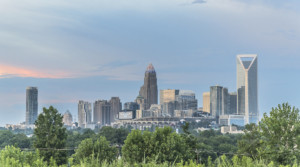 The government leaders for Charlotte city are starting to put the wheels in motion for a $50 million federally funded small business payout, which is intended to help small and local businesses bounce back from the current pandemic.
The proposal was introduced last Monday in the afternoon and was presented to the workforce and business development committee for Charlotte City. A recovery task force aimed at helping small businesses met on Tuesday to discuss the matter further. Ultimately, all components of the plan need to be approved by the council and its 11 members.
Initially, $35 million is needed to inject into small business, which will come from the Federal Reserve. Another $15 million is expected to be paid out on top of this, but will not be decided on until after summer. The money will be available to divvy out from September 30.
It's important to consider all options right now to keep small businesses afloat until the virus has run its course. Personal or car title loans are great ways to keep the bills paid until the doors can open again. Look up 'car title loans near me' for local lenders that want to help small businesses when and where they can.
Charlotte City to Receive Relief Fund As Well
James Mitchell, a council member, says that small businesses need it, and have been suffering as a result of the pandemic since March. The Coronavirus Relief Fund from the Federal Reserve comprises $154 million for Charlotte City, which is one of 36 cities that will benefit. The city manager Marcus Jones said to council members that the money needs to be used for things like expenses that have been created as a result of the pandemic. However, the money is not to be counted as part of the city's recent budget. 
Assistant city manager Tracy Dodson explained the strategy to council members in the meeting on Monday, but remained vague about specific amounts, and what would be delegated where. Once the package has been decided on by the council by May 26, it will have the room to grow by as much as $35 million. The strategy laid out to council was deliberately broad, as more work is needed to discuss specifics.
Various programs will be required to meet the guidelines laid out by the Federal recovery committee. Other aspects of the city like the city transit system and the airport will receive separate allocations of money from the fed.
Small Business Grants Have a Limit
The city already has as much as $1 million in a grant pool for small businesses. However, these small businesses are defined as not having more than five employees. These funds cap out at $10,000. Already, the city has received as many as 327 applications from small companies who are asking for relief.
The coronavirus pandemic is something that has affected everyone, no matter what demographic they fall into. However, small businesses have been hit particularly hard, as rent and business loans become virtually impossible to keep paying without any money coming through the door.
With city groups coming together and creating surpluses where they can, it shows the human side of governmental bodies as we all collectively continue to combat this issue.
About The Author:
Aqib Ijaz is a digital marketing guru at eyesonsolution.com. He is adept in IT as well. He loves to write on different topics. In his free time, he likes to travel and explore different parts of the world. You can read more of his blogs at eyesonsolution.
Comments
comments