The City of Concord has just approved a new $1.3 million greenway extension near Corban Ave. and Branchview Dr.
The 1.17 mile extension will The Harold B. McEachern Greenway on the other side of Cabarrus Ave: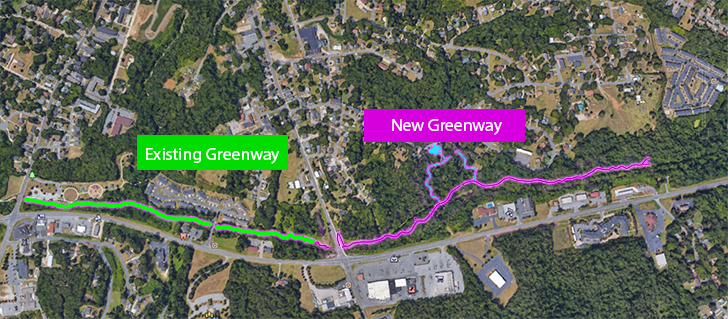 The greenway winds along the Threemile Branch Creek as it winds along side Branchview Dr.
The new McEachern Greenway extension will fully connect downtown Concord with McGee Park and the Les Myers Greenway, joining to the Carolina Thread Trail.
Would you like to continue to see more greenway development around Concord?
Comments
comments