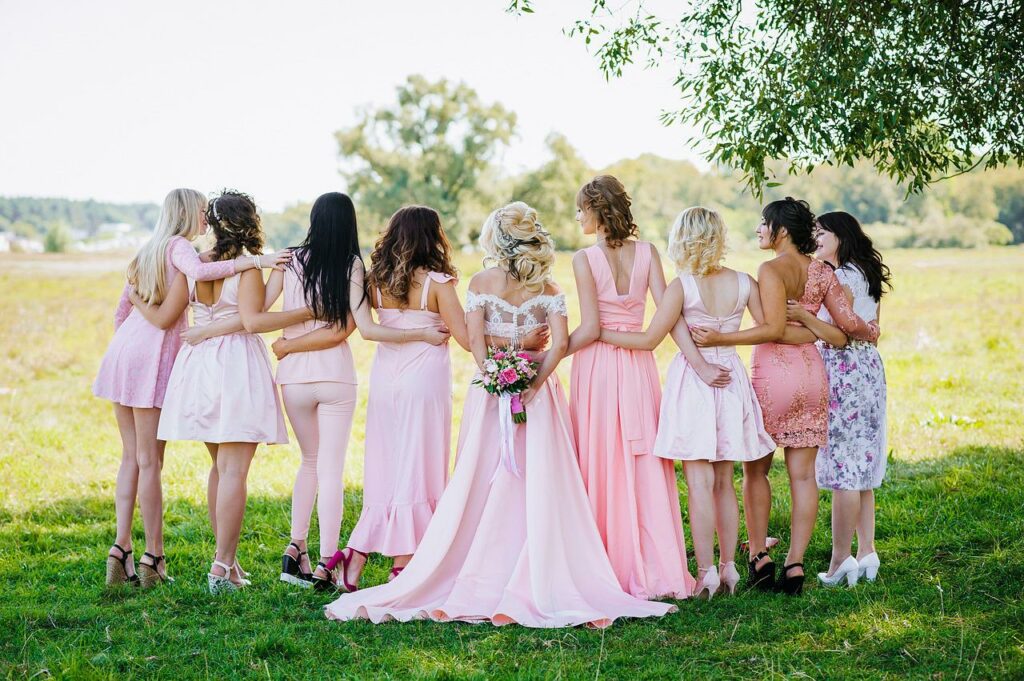 Bridesmaids are one of the most important in any wedding. They help to make the day flow smoothly and make sure that everything runs as planned. However, choosing the right bridesmaid accessories can be tricky. There are a lot of different options out there, and it can be hard to decide which one is right. In this article, we will give you a detailed overview of the different types of bridesmaid accessories, and we will also recommend some of the best ones for the wedding.
Earrings
Earrings are a great way to show the bridesmaid's personality. This accessory complements their face cut while adding a bit of sparkle to the ensemble. You can either choose colors that pop against the hue of the bridesmaid dress or go with classic shades that everyone can wear and match. 
Ear Cuffs are a great option if you want to glam up the style quotient of your girls. They're also very versatile and can be styled any way you like. Additionally, you can also choose a pair of hoops, which is always a fun way to dress up an outfit.
2. Pearl Necklace
When it comes to high end fashion accessories for the bridesmaids, nothing is more versatile than a pearl necklace. You can choose from a variety of options available in different colors and styles, based on your girls' personalities and outfits. 
They can be styled as bridesmaids' accessories or even worn by the bride herself as she makes her way down the aisle. Whether you are looking for a classic pearl necklace or something more contemporary, you are sure to find an option that will add elegance and sophistication to any ensemble. 
3. Shoes
When choosing the perfect shoes for your best bridesmaids, it is important to consider their style and comfort. Not all weddings require strappy heels, so don't be afraid to go lower. Consider the shoes with a maximum of 2-inches heels to make your bridesmaid feel comfortable all-day long. 
However, if you'd like to add a little extra height to their attire, go with a slingback or kitten heel instead of traditional ones as they add just the right amount of height without being too pointy. Also, it is recommended to choose shoes with a thin strap so they'll stay on even when the party gets going. 
4. Classic hairpins
Hairpins would be perfect for outdoor or boho weddings. This small but elegant accessory is ideal for adding a touch of luxury to any outfit. 
Furthermore, they're versatile enough to be worn with anything, ranging from a formal dress to a weekend ensemble. These little pins will help keep the bridesmaids' hairdo intact throughout the long day, so that they can perform their duties without getting distracted.
Since they are available in a variety of styles, you can either choose a classic pearl hairpin or ones with more contemporary designs to add a perfect amount of glamour and sophistication to the ensemble. 
5. Bracelets
Bracelets are one of the best accessories for bridesmaids. Not only do they look chic and fashionable, but they also make a great gift. Moreover, these are easy to personalize, thus making a great addition to any event. 
Whether you are planning a small, intimate wedding or an all-out celebration, choosing the right bridesmaid accessories can make all the difference. Be creative! Sometimes the simplest things can be the most elegant. For example, adding a pearl necklace to your ensemble can give it that special touch.
Comments
comments