Introduction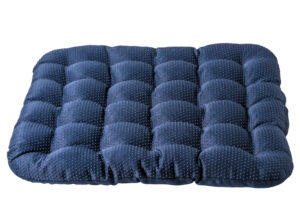 Kinds tend to have more activities and their own interests. With all those kids traits, as parents, of course we still want to give the best for them. Buying a pillow protector can be the option that you could do to show your affection. This article will help you to find pillow covers or pillow protectors for your kids!
Part 1 : The necessary of pillow covers
Part 2 : Aspects that need to be considered
Part 1 : The necessary of pillow covers
Pillow covers are important things that need to be included in household appliances. Not only as the cover that protects the pillow, but it also makes the one who uses that pillow more comfortable to sleep. 
As a parent, of course you want your kids to sleep healthy and peacefully, right? Getting the right pillow protector will help you toward it. Pillow protector will make your kids want to sleep fast because it's a nice place to lean their heads on.Your kids will have a good time once they wake up to do their activities in the morning. 
Part 2 : Aspects that need to be considered
There are aspects that you need to know to get the best pillow protector for your kids. These are must to know because adult and children's needs and interests are different. Let's talk about it more!
Size is the important factor to know when you're planning to buy this product. Choose the one that has the same size with your kids' pillows at your house. You could know the size by measuring it first or just search the brand on google. Getting the right size will make the pillow more fit and comfortable to use.
Pillow protectors nowadays have many fascinating technologies that make them more useful. Most brands offer this kind of features :  pore sizes, waterproof, membranes, thread counts, hypoallergenic, and so on. It's essential for your kids, especially if you know their allergies or habits when they're sleeping.
Kids usually tend to look at the visuals first rather than the functions. It's good to make them have a good impression of the product. It makes them believe that the pillow protector that you gave is good and worth it. Select the designs that suit your kids. What it means by design is the colors, pattern, or texture.
Breathability is one of the important things for a pillow cover's performance because it decides the comfort level of the pillow covers. This factor depends on the type of material or fabric that is used to produce the pillow protector or pillow cover. That's why it's important to know the material of the product.
Just like it's explained before, materials are an aspect that you can't ignore. There are some materials that are often used for pillow protectors like cotton, wool, polyester, and many more. The materials will affect the texture, noisiness, and breathability of the pillow protector that can impact on your kids' sleep too. 
Comments
comments