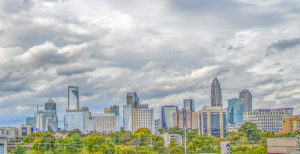 The global COVID-19 pandemic has caused untold amounts of pain and suffering around the world.
Here in Charlotte, we have seen the highest number of active cases and deaths in the Carolinas. Mecklenburg County is now reporting a total of 810 active cases and 8 deaths from COVID-19.
Our city has just entered its 3rd week of a mandatory 'Stay at Home Order' in an attempt to limit the spread. While most of us are either working from home, or temporarily laid off, many in Charlotte are still being required to report to work to provide the rest of us with food, utilities, healthcare, and other basic necessities. Most of them are putting themselves in harms way every day without any hazard pay, allowing the rest of us to stay home and stay healthy.
Yesterday I asked the unsung heroes among the Charlotte Stories community to send me their names, pictures, and Paypal/Venmo/Cash App Ids so that we could all have the chance to bless them.
Here are those who responded in the order that I received them in my inbox – please bless any or all of them as generously as you are able:
Madeline Cohen – Food Lion – Venmo @madsmadsmads
This is my boyfriend and myself, Madeline. My Venmo is @madsmadsmads
Nessrene Doudar – Levine Children's Hospital – Venmo @Nessrene-Doudar
I am a nurse at the Levine's Children's Hosptial. My Venmo is @Nessrene-Doudar.
Kristen Premo – Perdue Farms – Cash App $KristenPremo
My name is Kristen Premo. I work for Perdue Farms in Concord NC. Our plant is a cook plant. We have been and will be working through this whole pandemic.
Cash App $KristenPremo
Taylor Parton – AAA – Cash App $WilliamParton
My name is Taylor Parton, I've been towing for about 8 years. I work for AAA in uptown Charlotte! Everyday I put myself in harms way by saving people off of the highways. My hours have been cut due to the stay home order. We practice safety during this pandemic!
Cash app $WilliamParton
John Miller – Atrium Health – Venmo @John-Miller-126
My name is John Miller. I am a medical equipment technician at Atrium Health at 1000 blythe blvd in Charlotte NC. This whole situation is definitely been a game changer. It's been tiring but I wouldn't trade my job for anything. I am very grateful to have a job and I love helping people, so in that case, nothing has changed. People need help now more then ever. So I will always answer the bell. Thanks
Venmo is @John-Miller-126
Sarah Ford – Food Lion – Venmo @SarahMFord 
My name is Sarah Ford and I work at Food Lion. I am an office associate dealing with money and customer service, but I also work as a cashier and stocker. This pandemic has hit grocery stores like a truck. Customers are really super understanding and grateful, or rude and hateful. I'm hoping they start to realize without everyone out here doing what we're doing, that they wouldn't have their stocked up pantries while they're at home with their families. We aren't here for ourselves, we're here so everyone else can have what they need.
My Venmo is @SarahMFord 
Louis Luciano – Aldi – Cash App $lucianolouis
My name is Louis Luciano and I work for Aldi Distribution in Salisbury, NC. The picture I have attached is of me after just a few hours in the freezer. The ice that forms on my mask is from working in -20 degrees.
While this is my job and I'm used to these conditions, the pandemic we are currently dealing with causes longer hours as we keep up with demand and as I come into contact with products packaged and shipped from around the world, the risk of me coming into contact with the virus increases.
While I worry about bringing the virus home to my wife and three children, I am proud to be a part of a company that is working hard to provide the community with the things they need as we all commit to social distancing and flattening the curve. My cash app ID is $lucianolouis
Sherika Wilson – Veteran's Affairs – Cash App $sqw1978
My name is Sherika Wilson an RN with the Veteran's Affairs. I am a Charlotte native that has been in nursing for almost 17y and just like anyone else have never encountered anything like this. It has put a strain on my relationships at work because I have been exposed in the community to the virus but still have to report for duty and wear a mask daily until my 14d is up. I also have to be cautious of my interactions with my loved ones as well. I am asymptomatic at this point but there is fear associated with it daily of the unknown. So when we say stay home like for real y'all stay home. Cash App is $sqw1978
Denise Ludden – Postmates and Uber – Venmo @Denise-ludden
I work for postmates and uber. I am a mother of three kids. This pandemic has slowed my deliveries and pick up and drops off tremendously so barely able to make ends meet. Venmo is @denise-ludden
Cassie Levigne – CMC Main – Venmo @clevigne12
My name is Cassie. Im a nurse on the progressive care unit at CMC main. Ive been there almost 3 years and have never seen the hospital quite like this. Everyday is different but were trying to get through this all together. #NurseStrong
Venmo @clevigne12
Gus Cottros – Pet Supplies Plus – PayPal @guscottros12
My name is Gus Cottros and I am a manager of a franchised pet store. We are considered essential. My biggest fear is that there are still a good bit of people venturing out. Some are buying non essential  items. I'm not a paranoid person but I'm starting to get that way. Our company did decide to give us all who still work a $1 raise throughout the pandemic. Some of our employees are out of work. Some of us are working twice as hard. Business has slowed down to normal or less. The first two weeks were crazy! We are all tired!n
 I also have to ride public transportation to get to work. It is now free to ride but it is on a Sunday schedule which makes it difficult for me to get to work. Not to mention how scary that can be with all the others riding. – My PayPal account is Paypal.me/guscottros12
Robin Sexton-Stallings – MedSpeed – Paypal email is glstallings@hotmail.com 
My mom is not computer savvy but her name is Robin Sexton-Stallings and she is an essential worker delivering samples from hospital to hospital for MedSpeed, including the COVID-19 samples and she works extremely hard every day, but only makes $12/an hour, despite being with the company for a few years now. Regardless, her income has been crucial as my dad was out of work most of last year. She is also diabetic and we are worried that her job will cause her to be more exposed despite being vulnerable. Through getting out of the low cars they use and carrying the heavy bags of samples and test equipment from site to site, she even incurred a workplace injury and now has a frozen shoulder that she got some physical therapy treatment for through a workman's comp case that she won. She is also an artist, with me, at c3 lab, where we are being asked to still pay our rent despite the space being shut down. Her Instagram is @raraworks. Her PayPal is glstallings@hotmail.com
Katherine Holyfield – Foxcroft Wine – Venmo @katherine-Holyfield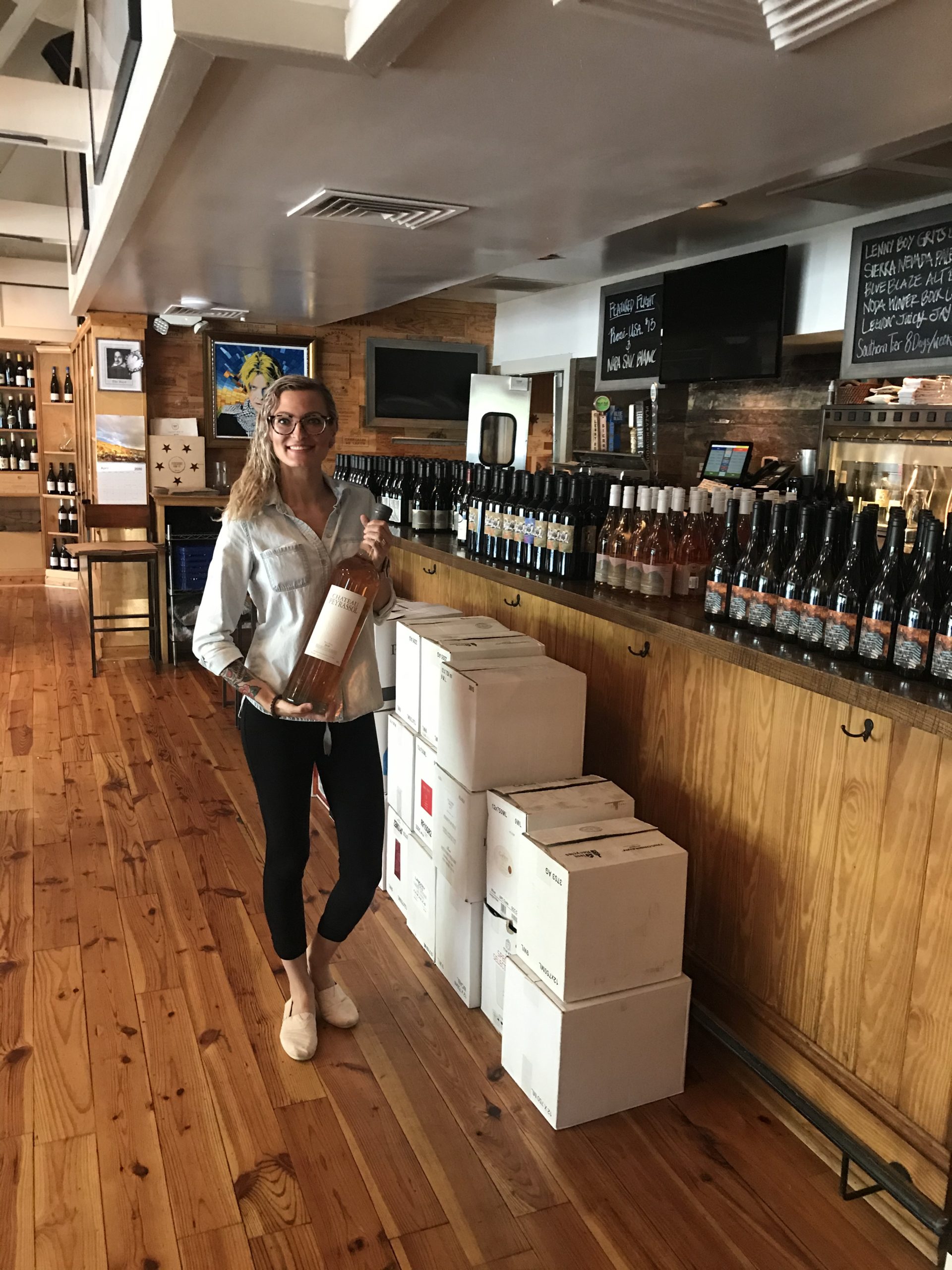 My name is Katherine Holyfield. I work at Foxcroft Wine Co. Which has been a small business of Charlotte for nearly 15 years. The South Park and Dilworth locations are still open during these tough times but we've had to close the waverly and Greenville stores. FCWC is still serving food and wine and offering many discounts and deals to serve people as well as curb side pick up. I'm so thankful to work for them during this pandemic.
My Venmo is @katherine-Holyfield
Cherish Jordan – Instacart – Cashapp – $CherishJordan
I was actually laid off from my job due to the pandemic of the Corona Virus. I am now doing Instacart to support myself and also as a nice gesture to help those who cannot leave their homes due to the pandemic. There's a good and bad way this has affected me. For one, a good thing is I am counted as essential and make money to help with bills. The bad part would be that I am out of a 9-5 job and have to struggle a bit. The good thing is that I am alive and healthy. I always make sure I pray for God's hedge of protection and I also pray for the families and workers who are having to deal with this pandemic. Cashapp: $CherishJordan
Casey Dickson – Novant Health – Venmo @Caseydickson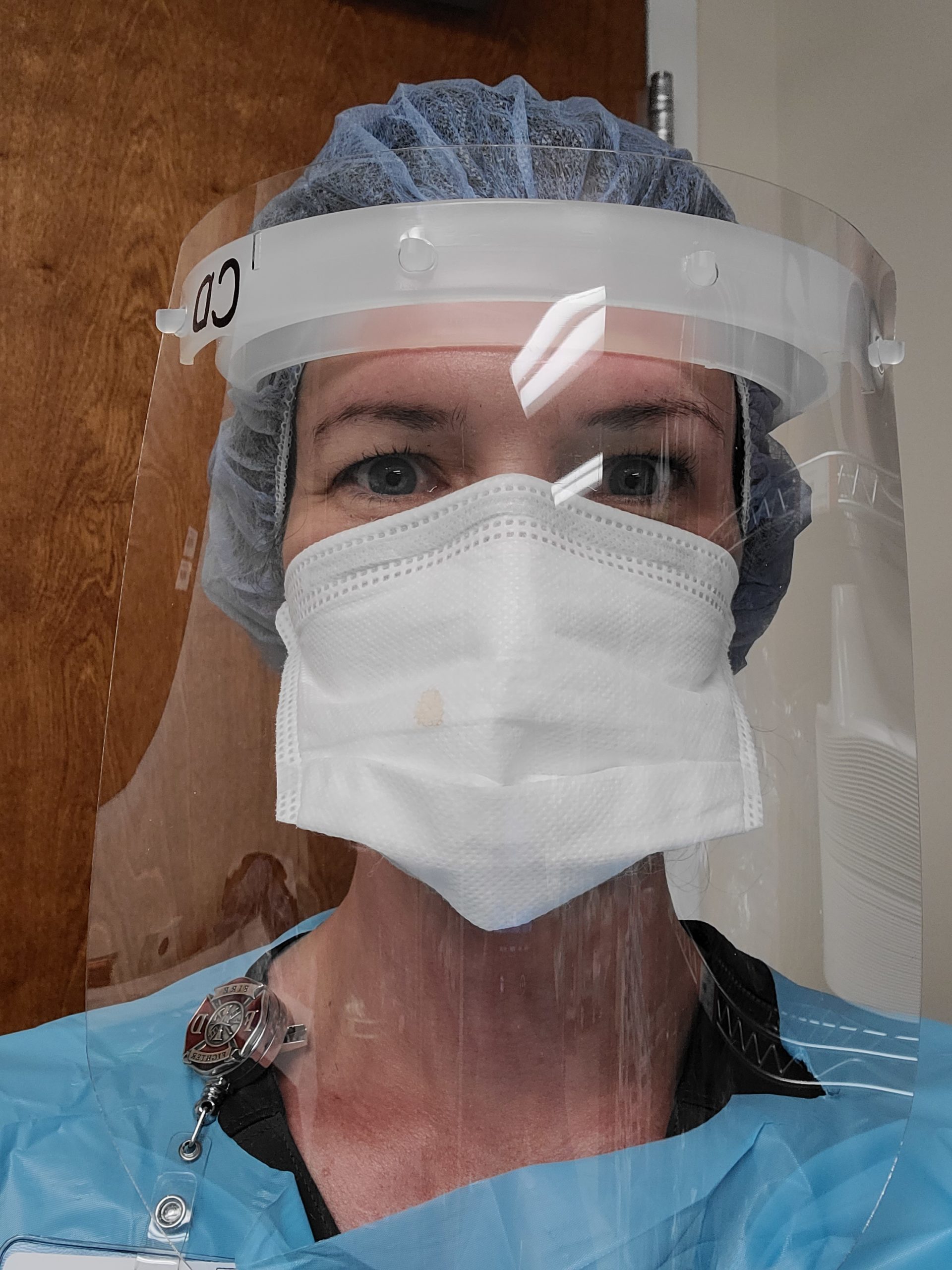 I work as a CNA at Novant Health in PMC hospital while attending RN school. Im also a volunteer firefighter for the city of Tega Cay. I work directly in the COVID-19 unit with most of my patients positive. I started my job 3 days before the pandemic hit so if I get sick I get unpaid leave and I've been considering going to work anyway because I just can't do that again.
I know my situation isn't that bad and I am grateful that I have a job right now but any help to buy more scrubs, scrub caps, or other kinds of ppe would be so appreciated. Venmo @Caseydickson
Thank you to all the other hero's who didn't respond!
Thank you for continuing to put yourself in harms way to keep our community running!
Comments
comments