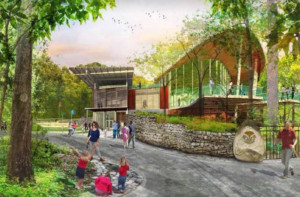 Charlotte's newest planetarium is about to open this Saturday, Jan. 14th at the Discovery Place Nature building (1658 Sterling Road), next to Freedom Park.
The planetarium was a reconstruction of the museum's original Charlotte A. Kelly Planetarium, which closed back in the 80s, the dome has now been retrofitted with a new Digitarium® Zeta planetarium system, with bench and floor seating around the dome.
It features 22-feet-high ceilings, which gives viewers an IMAX-like experience.
They are currently showing two films, "Winter Sky", which gives an up-close look at the Charlotte sky during our winter months, and "Back to the Moon for Good," which talks about the growing interest of returning to the moon (narrated by Tim Allen).
The Discovery Place Nature building (originally the Charlotte Nature Museum) first opened in 1951 as one of the first facilities in the Southeast that focused on bringing families and nature together.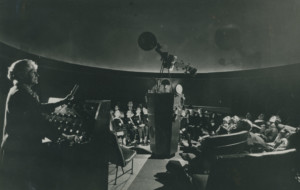 In 1965, they opened the city's first planetarium to begin educating students about the skies above.
Families and students traveled from all over the state to learn about the night sky.
In 1981, when Uptown Charlotte's Discovery Place opened their larger planetarium, the Charlotte Nature Museum decided to convert their's into "The Nature Dome featuring Grandpa Tree". They now feel it's time for Charlotte to have 2 planetariums.
The grand opening will be on Saturday, Jan. 14, with shows every hour on the hour from 10 a.m.-3 p.m.
After Saturday, shows will be displayed Tuesdays-Fridays at 1 p.m. and 3 p.m., Saturdays at 10 a.m., 1 p.m. and 3:30 p.m., and Sundays at 12:30 p.m., 1:30 p.m. and 3:30 p.m.
You can find out more or buy tickets on their website here.
Comments
comments