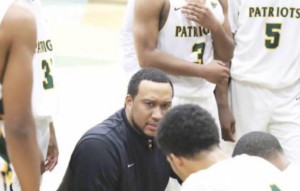 Head basketball coach at Independence High School, Preston Davis, has led his team to the state championships after a record 30 wins in his 9th season as head coach.
This incredible feat comes just 21 years after he was a player on the Independence High School team when they won the state championship game.
The Independence Patriots (30-1) now have 3 all-conference players and a better record than their upcoming rival, Wake Forest's Heritage High School (25-4). The Patriots are ranked 3rd in the state and 41st in the nation, while Heritage Huskies are ranked 6th in the state and 126th in the nation.
The Patriots will take on Heritage at the University of North Carolina in the 4A championship game tomorrow (March 10th) starting at 7:30pm.
Comments
comments