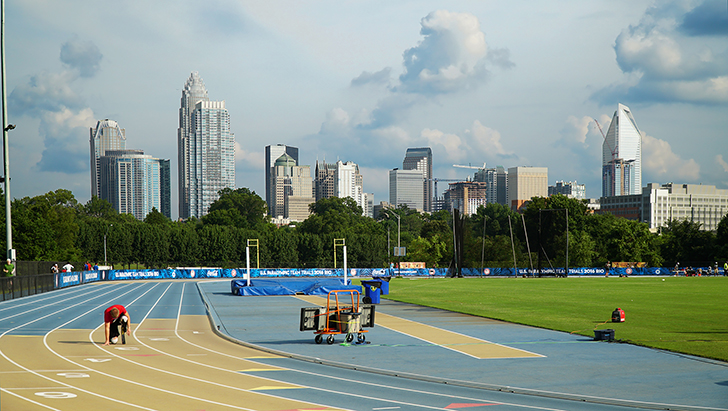 This coming school year will officially be the 150th year of operation of one of America's most prestigious black colleges in America.
Today at a special press conference, they revealed a special emblem for this monumental year.
JCSU President Ronald Carter talked about how much the school has achieved throughout the past 150 years.
"All you have to do now is travel down Trade Street, Beatties Ford Road, see all the developments there. Come on campus. Our vision has now become a reality," he commented.
Immediately after Carter's address, faculty and staff all released 150 gold and blue balloons in unison to celebrate the momentous occasion.
U.S. News & World Report recently ranked JCSU 19 out of 80 Historically Black Colleges and Universities in America.
Comments
comments