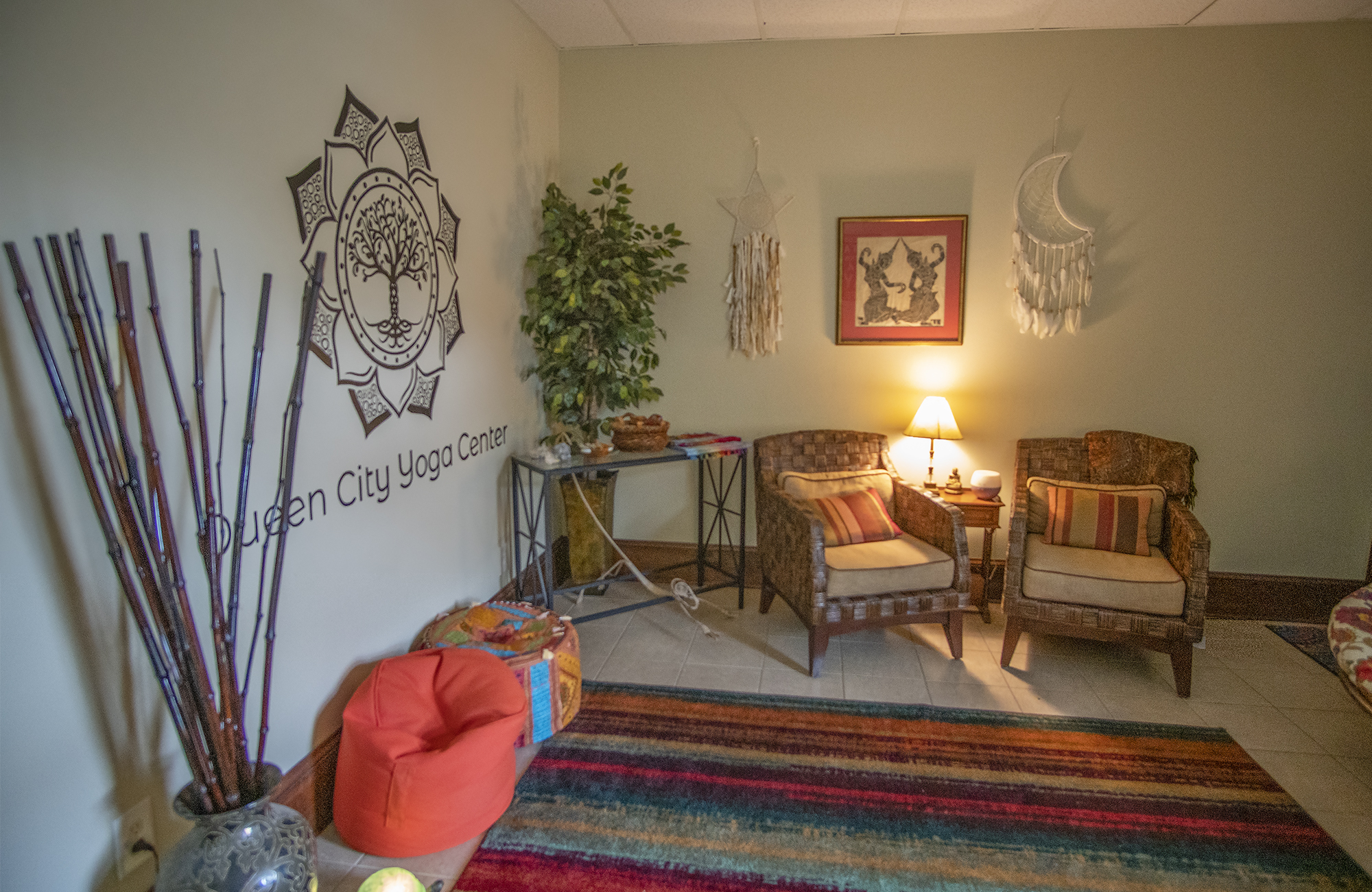 The concept (the first of it's kind in Charlotte) was based on Gather, a multi-roomed yoga co-op and community based in San Diego, CA. On Gather's website, they describe Yoga, "as a platform to foster community, education, inspiration and hope".
Lori Parrish, the owner and founder of the Queen City Yoga Center, has a very similar vision for her new center.
She told me she wants The Queen City Yoga Center to provide Charlotte "with variety of yoga teachers, classes, workshops, and events, in an affordable space that's designed to build a Yoga community that's totally unique to the Charlotte area".
Parrish decided the new concept was needed here in Charlotte after talking to dozens of yoga teachers who told her they wanted the freedom to teach what they want and when they wanted, while having the ability to set their own prices and develop their own brand.
The center plans on hosting sound bowl healing sessions;
yogi workshops;
and a wide variety of stretch, meditation, and power flow classes, as well as kids yoga, teen yoga, prenatal yoga, and dog yoga (Doga) classes in the future.
Several of Charlotte's top yoga instructors, including world-renown teacher Adam Whiting have already scheduled classes at the center;
The Queen City Yoga Center is now open 7 days a week 8am-10pm (except some holidays). They offer free parking, security, and key code access.
The center currently has 2 studios and several community spaces:
Studio A – can accommodate 20 yoga mats
Studio D – can accommodate 10 yoga mats
Studios can be rented for 60,75,90 and 8+ hour for all day events and trainings.
Teachers can now book 60, 75, and 90 minute time slots on their website queencityyogacenter.com or on our instagram @qcyogacenter1 under the book now button.
Comments
comments