With a new brewery opening almost every week here in Charlotte, one Lake Norman-based company is changing things up with new plans to open our city's first ever 'outdoor brewery'.
Lake Norman's D9 Brewing just announced plans to open their second location in the heart of Uptown. Instead of going with the traditional setup, they've decided to take advantage of our 218 days of sunshine by building the brewery around a 5,000 square foot concert pavilion and beer garden.
The new facility will include a 900 square foot craft lounge with 5 brewing barrels and a coffee bar powered by Davidson's Summit Coffee, the lounge will feature a wall of garage-like doors that will open to the beer garden on most sunny days.
It will be located between E. Stonewall St. and 277 at the end of S. Alexander St.;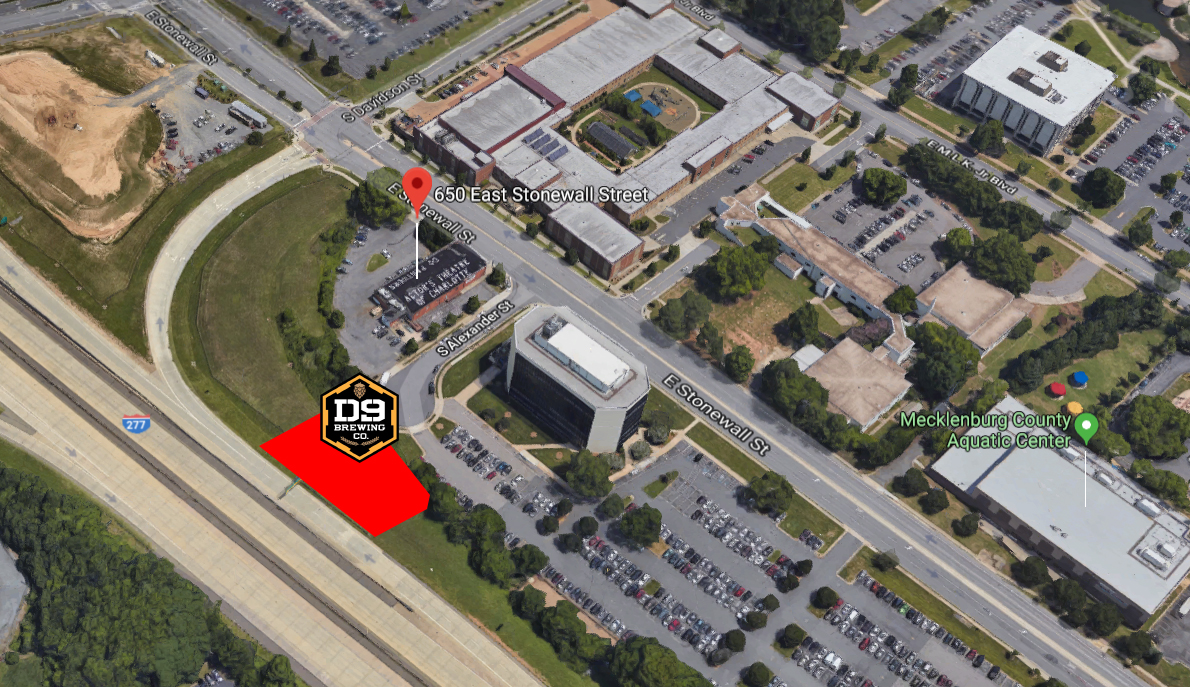 This will not only be our city's first 'outdoor brewery', but also Uptown Charlotte's only craft brewery within 277 (now that Rock Bottom has closed).
What do you think about the new facility? 
Comments
comments