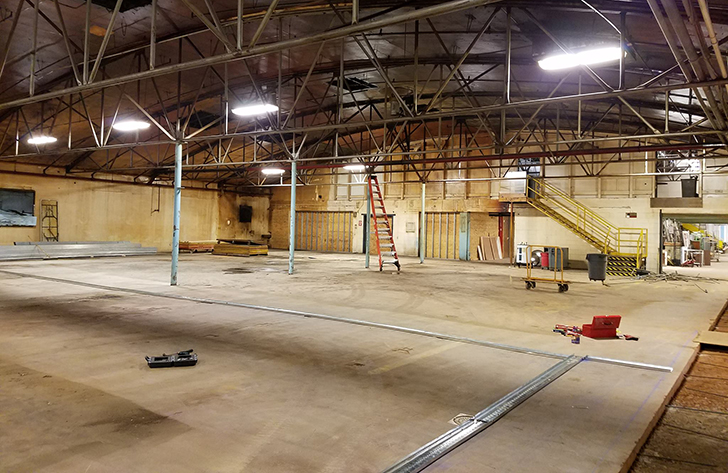 Charlotte's only permanent indoor skate-park is about to open, filling a huge void for our local skating community (the city's current indoor skate park temporarily opens each Saturday).
The new endeavor is being co-launched by Phillip Gripper and his friend Brett Coppedge of OSO Boots, long time Charlotte skaters who have been working on the concept for over a year.
The new skate park is now expected to open sometime this coming May in the former Kellogg's factory building on Louis Ave. in the Belmont Neighborhood (halfway between Uptown and Plaza Midwood).
They currently plan on charging $365 for year's worth of membership ($1 per day if paid monthly – or $300 if paid upfront).
Charlotte's first indoor skate park will also feature weekly contests and regular community events featuring live music and entertainment. They will also offer private skating lessons and week camps throughout the year.
They have trucked in over 10,000 square feet of decks and ramps from Hickory, NC for the new park:
You can follow the continued progress on Oso Skate Park's website and facebook.
Comments
comments