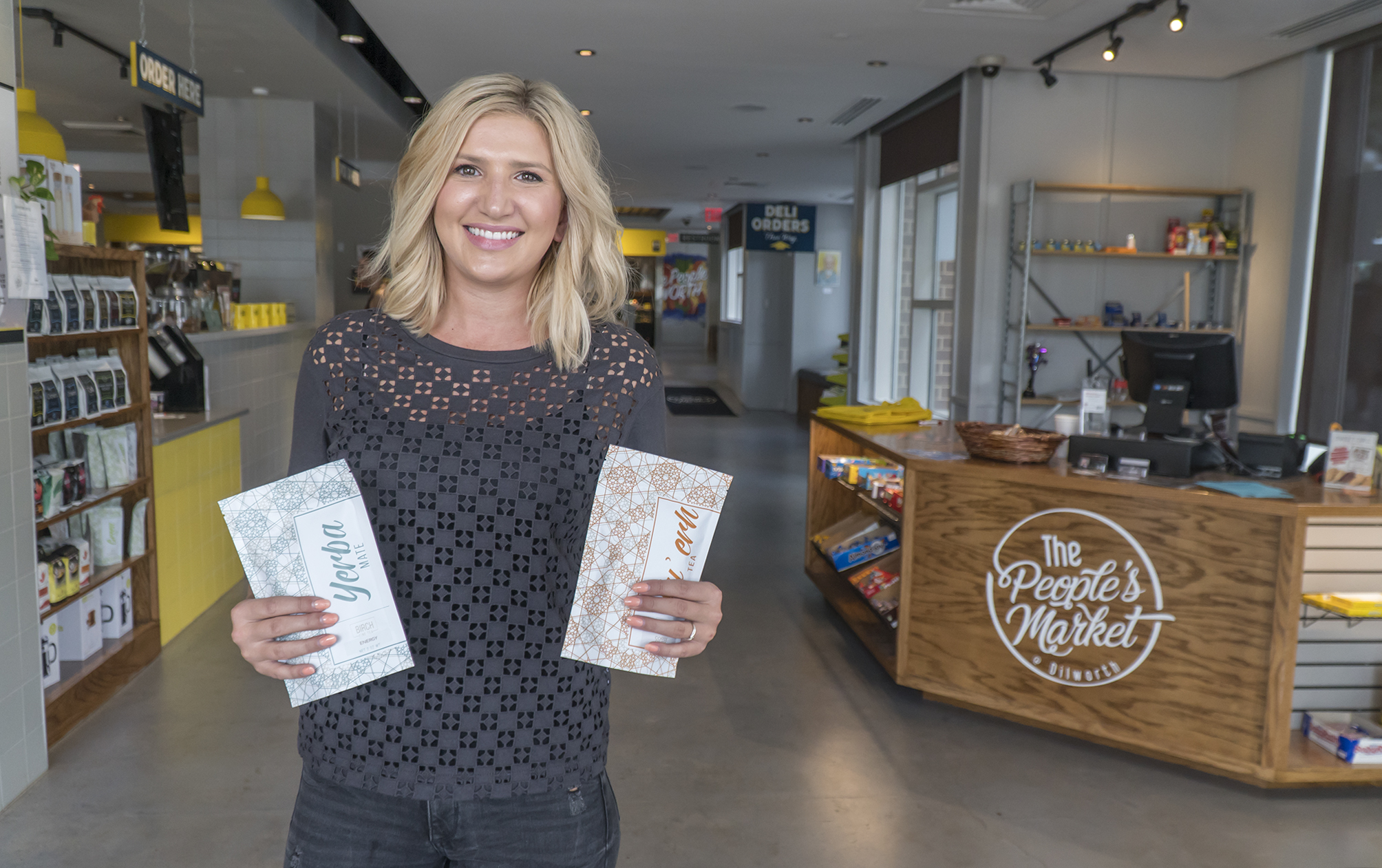 Charlotte finally has it's own loose leaf tea company – and while their tea's unique flavors and incredible quality may be inspiring, their story is far more…
According to their website, "Birch Fine Tea was established in 2017 by two sisters – Alena and Kristina. Originally from Ukraine, they found their inspiration by the tall birch trees which are native to the land. "Birch" is not only an homage to their Ukrainian roots but also symbolizes "new beginnings." After Alena was diagnosed with Ovarian Cancer & Heart Failure, they founded Birch Fine Tea as their literal new beginning."
Alena told me that her family moved to Charlotte (specifically the Matthews area) about 20 years ago – which pretty much makes them Charlotte natives. She was content with her job and her life in the Queen City…until her doctor gave her some shocking news that changed everything…
"When I woke up from my debulking surgery, I was told that I not only had stage 3B ovarian cancer but also severe heart failure, a double whammy in most eyes, but somehow I felt a peace in my heart that against all odds my health will be restored.
I'm sure many of my doctors thought I was delusional or in some sorts of denial (I was told multiple times, 'I don't think you understand the severity of the situation.') But I was fully aware…I just wasn't going to let it define me or to steal the joy I had for that day…that moment. My faith allowed me to see past the statistics and towards an expectation of good that would come at the end of this trying time."
Tea became a needed relief
"During that time, I drank every tea you can possibly imagine but it was also a time I never felt more vulnerable. In absolutely all aspects of my life.. marriage, finances, health. My independence was gone and daily routines became overshadowed by all things medical.
I knew there were parts of my life I couldn't change, but what I could, I did.
With the help of my husband and siblings – my sister (Kristina) and I began to initiate steps towards our dream of opening a tea bar in Charlotte. (We still aren't there yet but we are hopeful sometime in the near future!)"
They now sell their tea online, at The People's Market in Dilworth, various pop-up shops and markets, and soon, at their own tea shop!
With a renewed hope in life and a revigorated love for people, Kristina wants to use her tea company to inspire faith and love in others.
"Our hope is that, through Birch Fine Tea, we are able to unite friends, families, and communities while positively impacting our city and beyond," Kristina noted. "We currently pledge 10% of all sales towards organizations that help vulnerable children.. with a strong desire to expand our outreach as Birch grows."
You can find out more about Birch Fine Tea on their website here and be sure to follow their Instagram page here.
Comments
comments