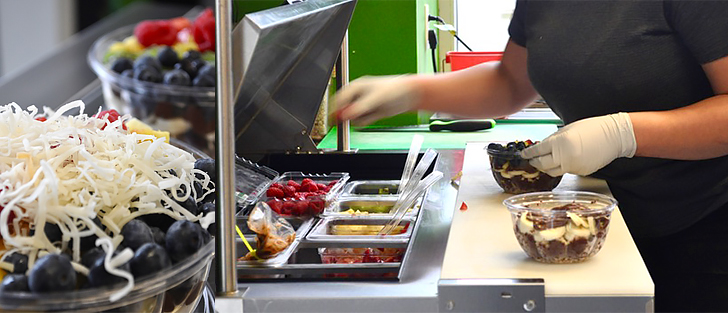 Just minutes from the Panther's Stadium, tucked in a parking lot on South College is a small food truck that packs a punch. Rico's Acai pronounced "ah-sah-ee" serves Acai bowls all day every day in the queen city!
Acai is a super fruit mostly native to Brazil and Trinidad, grows like a slender palm tree, and tastes like a dark berry that collided with chocolate.
Proven to contain over 10 times more antioxidant's than red grapes, the trendy new super food is also low in sugar.
Rico's Acai has two locations now; one off of South College which is the food truck spot and the other at 7th Street Public Market.
My personal favorite has been the Rainbow Bowl – it's turned into a constant craving!
The Rainbow Bowl has Granola, Banana, Blueberries, Pineapple, Strawberries and Raspberries all on top of the Acai base. Skip out on the burger and try an Acai bowl for lunch. You can even add Nutella and coconut to make it seem as if you had a legit dessert at the same time. The small is quite filling while the large is perfect for sharing.
Cooler temp's right around the corner will definitely not deter me from swiping my debit card for a bowl that my body gives a high five.
If you haven't been to Rico's yet, get there!
Comments
comments