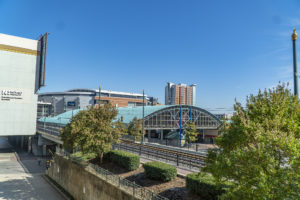 It goes without saying that 2020 has caused many people to re-evaluate their goals, dreams, business and personal lives. The extended time in lockdown and changing social and business norms has been a source of inspiration for many people to start new businesses or projects.
In response to our new 'virtual world', a local tech company announces a mobile app development contest for entrepreneurs at a value of $15,000. 
Digital Prodigee is a local minority woman-owned Tech business, based in Charlotte and owned by Dinah Redhouse. She has created and launched over 30 successful apps of her own in the App Store and dozens more for business and entrepreneurs. Digital Prodigee is currently working on two major "Uber"  type apps that will also be transformative once they hit the app market in Q4 of 2020. 
Redhouse decided to offer this contest as a way to 'pay it forward' to the city of Charlotte where she has had the opportunity to audition for Shark Tank and planted the roots of her new App Development Agency.
"In my opinion, mobile apps are the great equalizer of wealth and opportunity, so when I created my first app in 2012 I became fascinated by the scalability of this uncharted tech space," said Redhouse. "I made my return on my investment in just one month of launching my first app and I knew I wanted to help other inspired people  create disruptive technology that could change the world."
Today is the first day to submit your original app idea.
Submissions will be scored out of a maximum 100 points using the following breakdown:  
CREATIVITY & ORIGINALITY: (30PTS) 
STORY/ INSPIRATION: (30PTS) 
CONSUMER JOURNEY: (20PTS) 
PRESENTATION: (10PTS) 
CATEGORY: (10PTS)
You can enter to win on Digital Pedigree's website here.
Comments
comments