Court Shoes Only, a Double India Pale Ale recipe, has been co-developed by two prominent Charlotte head brewers with the mission to capture the creative and charitable spirit of the area's brewery community. This special, one-time beer is scheduled to be released by local breweries participating in the initiative the week of February 1, in lieu of what would have been a milestone 10th year of Queen City Brewers Festival (QCBF) benefiting ACEing Autism, a non-profit providing tennis programming to children with autism.
Similar to national charitable collaborations such as Resilience, All Together and most recently Black is Beautiful, local breweries are encouraged to express their creativity and personality by expanding on the base Double IPA recipe. Co-authored by Chad Henderson of NoDa Brewing and Chris "Tropes" Tropeano from Resident Culture, a wide spectrum of variants and quantities of Court Shoes Only will be available for a limited time for local craft beer enthusiasts to seek and enjoy. Proceeds donated from sales of Court Shoes Only will benefit ACEing Autism-Charlotte tennis programs.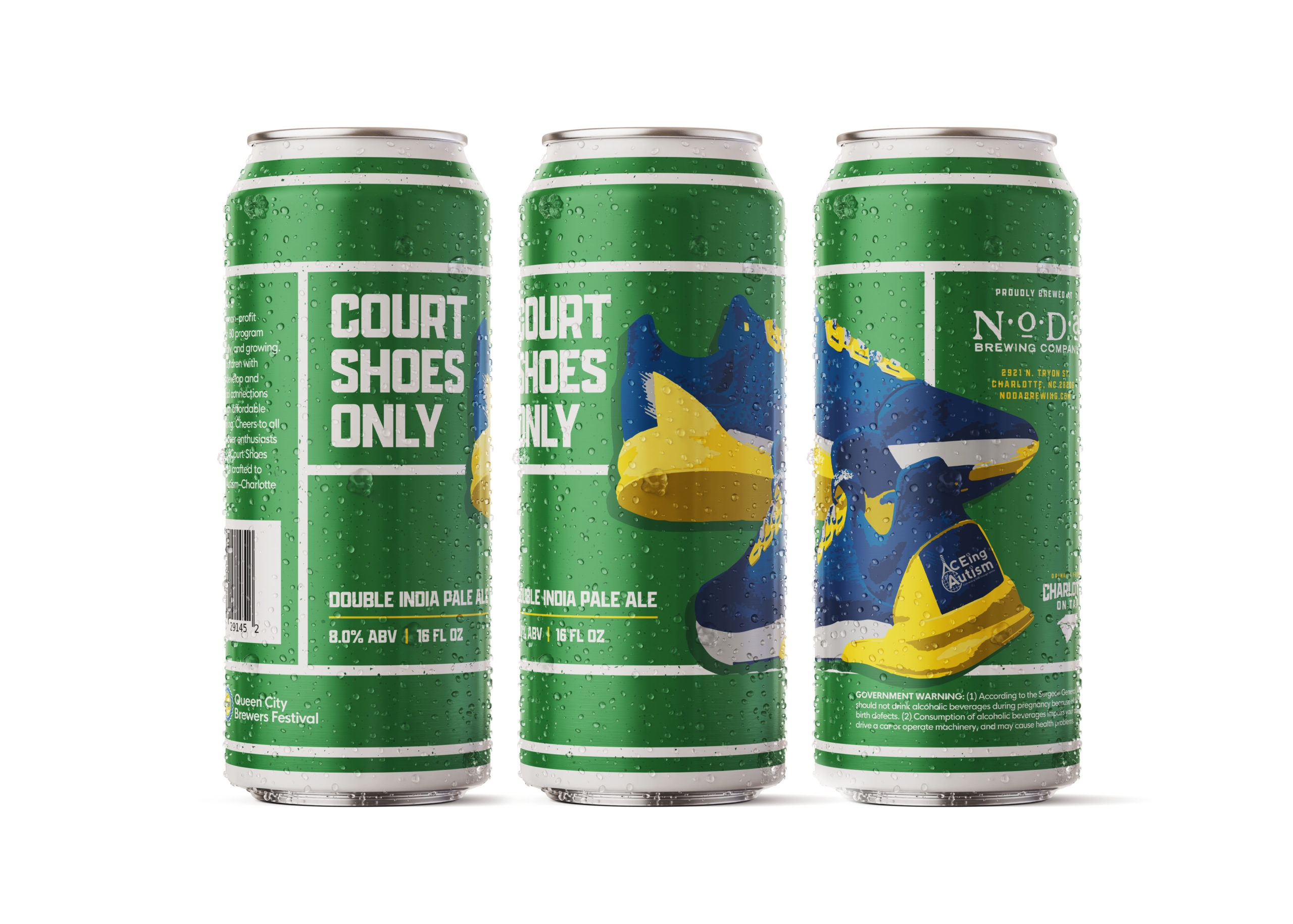 "It's hardly how I imagined the 10-year anniversary of QCBF would be celebrated, but it's also an exciting concept with incredible potential," QCBF organizer and ACEing Autism Regional Director, Nils Weldy said. "I'm so impressed, once again, by the local brewery community's unwavering commitment to supporting ACEing Autism and the countless other valuable programs that make Charlotte such a special place to live," Weldy continued.
The Charlotte Independent Brewers Alliance (CIBA) will be the presenting sponsor of the Court Shoes Only marketing campaign, providing vital promotional resources to support the initiative, which will better position ACEing Autism to continue serving the local autism community in the new year and beyond.
Gavin Toth, co-owner of CIBA member Divine Barrel Brewing said of the collaboration, "Charlotte is unmistakably an IPA town and we're looking forward to interpreting the recipe our brewing brothers at NoDa and Resident Culture have created, naturally, with a west coast approach."
Charlotte craft beer enthusiasts are encouraged to follow QCBF social media channels and qcbrewfest.com to discover the breweries participating in Court Shoes Only, details about the variants of the Double IPA, beer release dates as well as plans for a special commemorative element to accompany sales at taproom and specialty retail locations.
Comments
comments