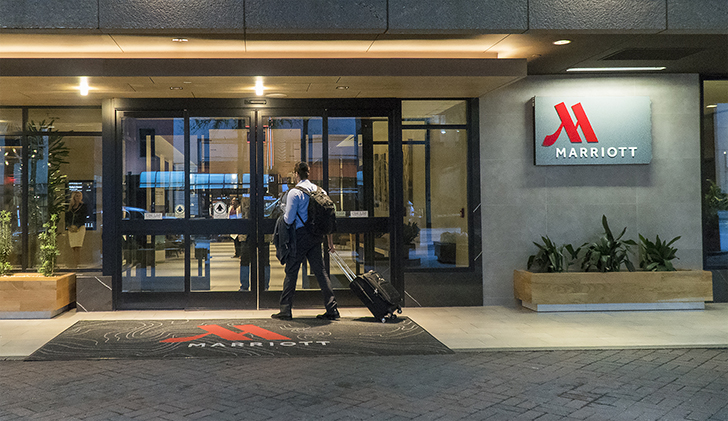 Charlotte's Center City Marriott has just been sold for a little over $152 million.
The 446-room hotel at 100 W. Trade St. was sold by Marriott Hotel Services Inc. to CWI 2 Charlotte Hotel LP, a Real Estate Investment Trust (REIT) of W.P. Carey (NYSE:WPC) – a company that focuses on buying an holding high-end and unique hotel properties around the country (WPC currently owns over $1.5 billion worth of properties in mostly southern states).
The property was purchased by Marriott Hotel Services for $111 million in 2013.
Over the past year they undertook an extensive $40 million renovation and upgrade to the property, overhauling the rooms and amenities, and adding some truly unique features, including;
Charlotte's now popular Coco and The Director:
The new Stoke Restaurant and Lounge:
and the exclusive M Club Lounge for Marriott gold and platinum members:
According to Talib McDowell, Director of Guest Experiences, "the unprecedented renovations at the Center City Marriott, have made the hotel one of brand's flagship properties, as well as a prototype for many one-of-a-kind technological concepts, including Marriott's first automated check-in process":
all photos were taken by Scott Jensen
Comments
comments