This weekend Charlotte will host its 5th major 'Open Streets 704' – an event that shuts down several miles of streets to vehicles and organizes dozens of artisans, street vendors, and classes for pedestrians and bicyclists to freely explore.
The first four Open Streets 704 events saw over 30,000 people ditch their cars to walk, ride, skate, and skip down the middle of our city streets.
According to surveys filled out after the event, participants overwhelmingly agreed that Open Streets improved their overall image of Charlotte, and strengthened our community.
Given the growing popularity of the last two Open Streets, this will undoubtedly be the biggest and most active one yet.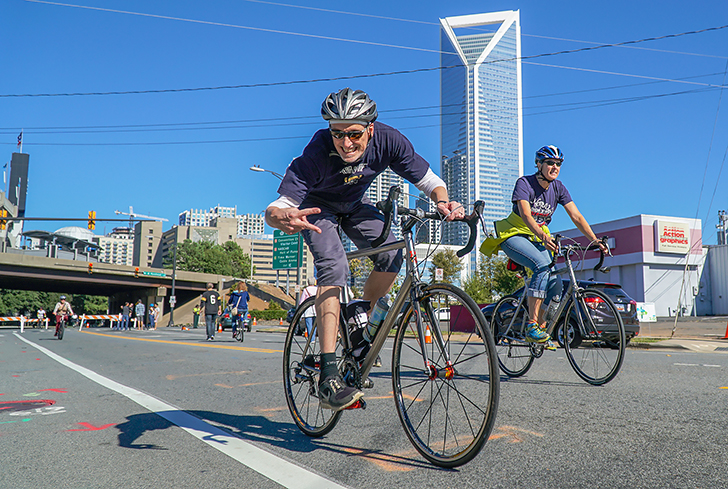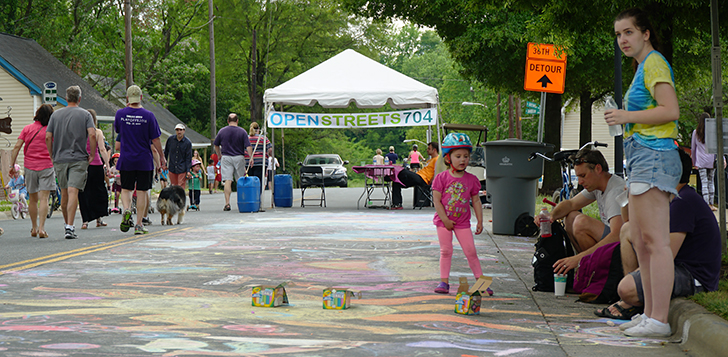 Our 5th Open Streets event will be taking over several streets around Plaza Midwood, NoDa, Villa Heights, Optimist Park, Commonwealth and Belmont.
The streets will be OPEN from 1pm to 5pm on Sunday, April 29th;
In addition to the usual fun stuff (anything legal without cars, really) there will be a first-ever "Open Streets 704 beer" debuting (actually a pale ale with four different "twists," depending on the brewery); some traffic test patterns (remember the colorful traffic circles from fall, or the test bike lanes from last spring?); and of course, encouragement to take the brand-new LYNX blue-line extension to the party.
There will be also cool accommodations for inclusiveness — "trishaws" (tricycle rickshaws) for seniors in the Family Zone, in the Wellness Zone.
Comments
comments