Last year, the day after Donald Trump's inauguration, women in major cities across America organized 'Women's marches' to speak out against a variety of causes and issues. The largest march on January 21st, 2017 was in Washington, DC, where an estimated 440,000 people filled the streets – many wearing those now iconic 'pink hats'.
In Charlotte, over 25,000 people gathered to march through the streets of our city, according to the CMPD;
It wasn't just women who marched – both men and women of all ages and races joined in.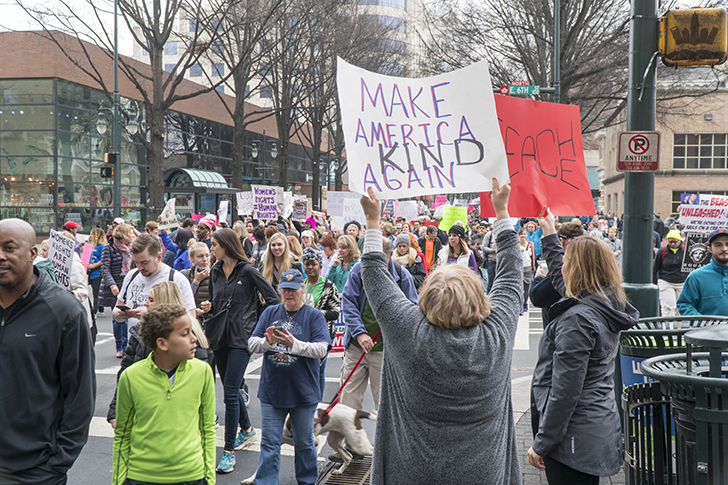 The march included a wide variety of messages and agendas.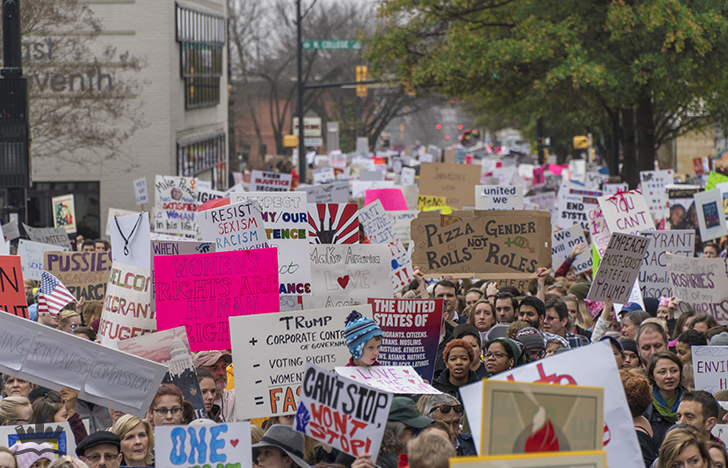 Now the same group that organized last year's event is hoping to flood the streets of Uptown Charlotte once again, on January 20th, 2018;
According to their website, "Charlotte Women's March advocates for equity and equality for all peoples; civic engagement;  science and education; and women's health."
The march begins in First Ward Park at 10am this morning and ends at Romare Bearden Park. For more info link here or to register link here.
What are your thoughts on the march?
Comments
comments