This week's 36-hour-long Prime Day turned out to be Amazon's biggest shopping event in the history of the company.
They sold more during the event than last year's Cyber Monday and Black Friday combined.
If you took part in the massive online savings thousands of companies offered during the sale, you'll likely be on the lookout for your package…and so will package thieves. CMPD says that package thefts have been on the rise over the past few years, and with the record sales of Prime Day, they're now preparing for an anticipated spike in thefts by increasing patrols and warning residents.
Here are the top new ways online shoppers are fighting back against package thieves;
#1 Changing Delivery Address
Many people are now choosing the have their packages delivered to an alternate address where they know someone will be there to receive it. Many people are now changing their delivery address to the home of a retired relative or neighbor, or to someone they know works from home – some are even having their packages delivered to their offices.
Amazon Lockers were installed around the Charlotte region about a year ago.
According to their website, "To use an Amazon Locker as your shipping destination, find a Locker and add it to your Amazon address book. Then, during checkout, select the Locker as your shipping address. Once your package has been delivered, we will email you a unique 6 digit code. Simply visit your selected Locker and enter the code on the Locker's touchscreen, then remove your package after the Locker's door opens."
Charlotte is now home to 20 'Amazon Lockers' than any Amazon customer can use for free;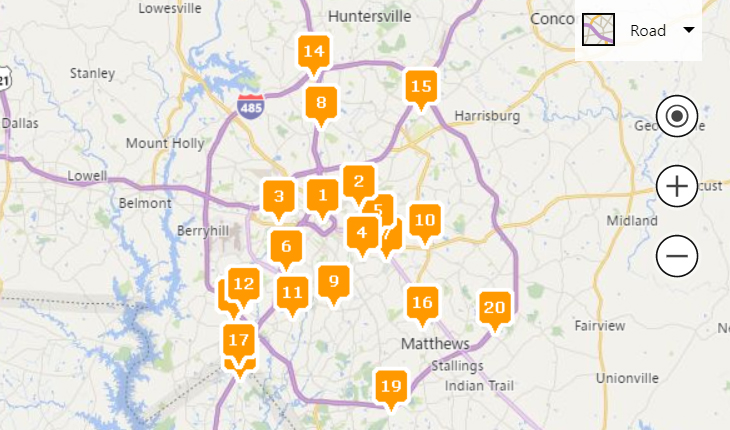 Many companies like Canary, Nest, and Blanche are now selling outdoor wifi-enabled security cameras that allow homeowners to record or monitor their porches in real-time from their smartphones.
While these may not stop a thief, they do let you know the exact moment your package is delivered, allowing you to run home and grab it or ask one of your neighbors to bring it inside.
Have you ever had a package stolen? 
Let us know how you keep your packages safe in the comments below; 
Comments
comments