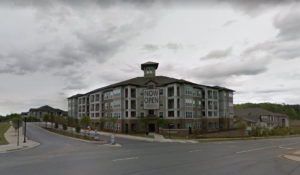 Apartments.com
just released a new report showing a significant increase in suburban apartment rentals coming
from city-centric renters.
Shelter in place orders have driven renters in tiny city-center apartments to wish they had more space to move around inside, a yard to play outdoors or even a quiet neighborhood to exercise. Is the idea of city-centric residents flocking to the suburbs for more space and reconsidering their priorities for living conditions and neighborhood population/atmosphere occurring?
According to the data, the top 13 largest metros in the U.S. have seen at least a 38% increase in suburban searches from the city-center, with the largest increase being seen in New York and Jacksonville with a 71% increase, followed by San Jose with a 70% increase and San Diego with a 65% increase.
Charlotte has seen the 6th highest change in America, with a 52% increase.
Renters working from home permanently or part-time may be willing to move further from the office. Space becomes less expensive as the distance from dense areas increases creating opportunities for lower rent or additional space for a home office.
Comments
comments