According to a
new report
from Apartment List, Charlotte just witnessed one of the largest rental rate increases in the country over the past month.
On a national level, the report notes that the US index jumped by 2.3%, setting a record for month-over-month growth for the 3rd month in a row. Rent growth has now been outpacing prior-year averages for several months, and the national median rent has now officially surpassed the level where we expect it would have been if the pandemic had never happened.
The data continues to show significant regional variation. Rents in a number of markets are still well below pre-pandemic levels, but prices in these cities are rapidly rebounding. At the other end of the spectrum, many of the mid-sized markets that have seen rents grow quickly through the pandemic are continuing to boom.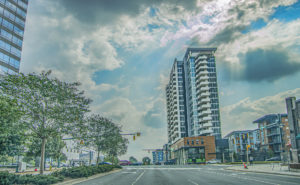 Here are the highlights for the Charlotte region
:
Rents in Charlotte increased 3% month-over-month, compared to 2.3% nationally. Month-over-month growth in Charlotte ranks #23 among the nation's 100 largest cities.

Year-over-year rent growth in Charlotte currently stands at 8.1%, compared to -1.1% at this time last year.

Median rents in Charlotte currently stand at $1153 for a 1-bedroom apartment and $1288 for a two-bedroom.
Check out the full report here: https://www.apartmentlist.com/nc/charlotte#rent-report.
Comments
comments