Charlotte's Winding Springs Elementary School just took first place in the state-wide literacy program called 'Give Five – Read Five' by collecting and giving away 16,530 total books.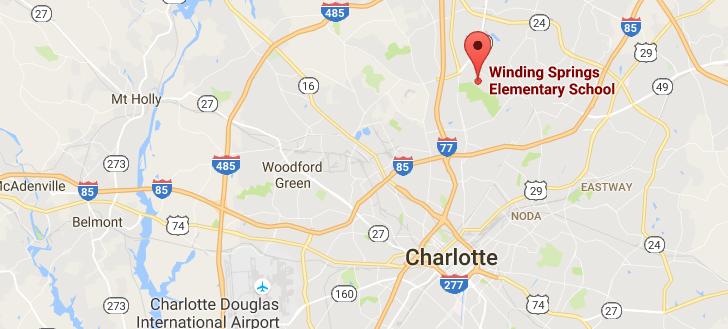 The statewide summer reading campaign helps thousands of public school students have access to books over the summer that they might not otherwise have have.
Throughout the spring, businesses, nonprofits, churches and even other middle and high schools collected nearly 460,000 books for students to take home and read to help them maintain literacy skills during summer break. In addition, 220,000 books were read online with the myON Reader. Through a partnership with myON, a division of Capstone, all schools were given free summer access to the personalized literacy tool for the first time this year.
"I am so pleased that in its fourth year, the Give Five – Read Five program continues to grow and incorporate new avenues for providing elementary students with books," State Superintendent June Atkinson said. "I applaud the participating schools, their supporting communities, and partners like myON and MetaMetrics for their continued hard work and dedication to reducing summer learning loss in North Carolina."
Atkinson first launched Give Five – Read Five in 2013 as a way to help local districts reduce summer learning loss. Since the campaign's beginning, nearly 1.5 million new and gently used books have been sent home with students as a part of Give Five – Read Five and similar efforts. This year alone, 137 schools across 48 districts and one charter school collected nearly 460,000 new and gently used books.
The North Carolina Department of Public Instruction awards prizes to schools in four different size divisions that collected the most books in independent Give Five – Read Five campaigns. The following four winners will receive a one-year subscription to a school-wide literacy tool:
For more information and a complete list of Give Five – Read Five participants, visit the Give Five – Read Five website or contact NCDPI Communications at 919.807.3450.
Comments
comments