A Charlotte woman was stabbed to death yesterday morning under a bridge just north of Uptown.
According to police, the incident occurred in the 800 block of North College Street, Charlotte-Mecklenburg Police Department said.
#BREAKING CMPD just confirming a woman was stabbed to death under a bridge on N. College St. The victim is believed to be homeless. The suspect is on the run. This is the city's 50th homicide of 2019. @wcnc pic.twitter.com/PonzAKl81i

— Billie Jean Shaw (@BillieJeanTV) May 9, 2019
The murder became Charlotte's 50th of the year, compared to just 15 at this time last year.
Our city is now on pace to see almost 50% more murders than we did last year and to become the 22nd deadliest city in America.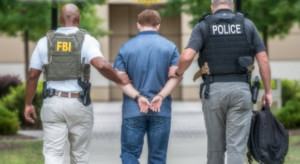 According to the Major Cities Chief's Association, Charlotte saw a total of 85 homicides last year, making us the 31st deadliest city in America for 2018 (in terms of homicides per capita). At 10.1 murders per 100,000 residents, we were just marginally safer than Tampa, FL (at 10.3 per 100,000), Fresno, CA (at 10.7 per 100,000), and Houston, TX (at 11.7 murders per 100,000 residents).
If the 2019 murder rate in Charlotte continues at its current pace (and the murder rates for other cities remain the same), we would jump up 9 places to become the 22nd deadliest city in America, ending the year with 139 total murders at a rate of 16.2 murders per 100,000 residents – higher than Jacksonville (at 15.3 per 100,000), Albuquerque, NM (at 13.4 per 100,000) and Oklahoma City (at 12.5 per 100,000). We would be just slightly safer than Atlanta (at 16.7 per 100,000), Washington, DC (at 17.0 per 100,000), and Oakland, CA (at 17.1 per 100,000).
Yesterday CMPD Police Chief Kerr Putney, CMS superintendent Clayton Wilcox, and Charlotte Community Relations Executive Director Willie Ratchford held a joint press conference to talk about the increasing violent crime in our city.
Police Chief Putney said the solution has to be more than investigations and arrests.
"I wish we could arrest our way out of it. We'd have done so already. That's not the case," Chief Putney noted.
The leaders all agreed that the solutions must be more focused on prevention and community involvement. They named several new city and county initiatives that will be launched to better equip leaders and citizens with conflict resolution and mediation.
"We should all understand that community safety is not solely the responsibility of the Charlotte-Mecklenburg Police Department," commented Willie Ratchford. "Community safety is the responsibility of the police department and all citizens — all residents of Charlotte-Mecklenburg working together to make sure that we all have a secure future."
What else do you think can be done to reduce violent crime in our city?
Comments
comments