If you're looking for a perfect holiday getaway between family visits, North Carolina's largest treehouse community might just the thing.
The 'Cherry Treesort' is quickly becoming one of our states most popular "glampgrounds" (a glamorous form of camping) – the one-of-a-kind camping experience is set in the heart of the Piedmont, about an hour northeast of the Queen City.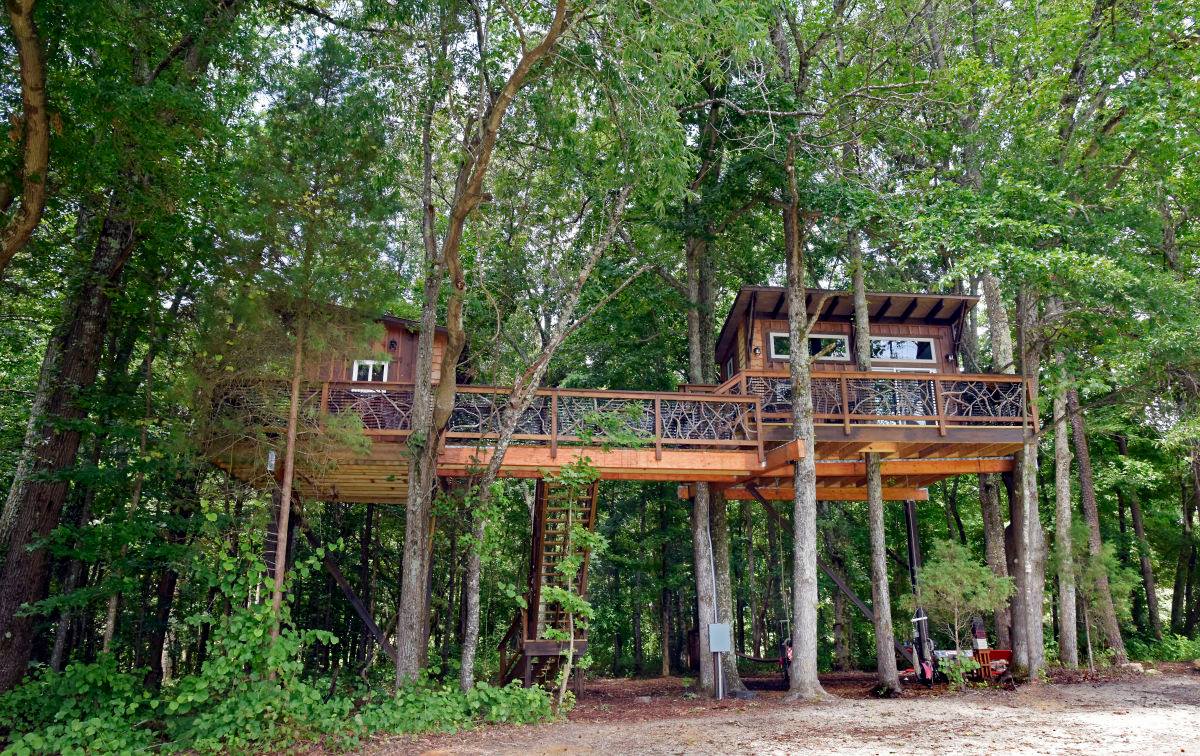 It was started by husband and wife team Trent and Ashley Cherry. According to their website, the idea for a community of treehouses was fairly spontaneous.
"A few years back me and my wife decided to buy a farm.  We loved the land and wanted a place we could get away when we wanted. That's when the idea came that we should build a tree house! That little idea turned into a grand one and now we have a full fledged mini house 30 feet up in the trees. We made the tree house rent-able so people could have a unique experience and a place to get away without traveling far."
Their unique concept is regularly talked about in both local and national publications, and they were even recently featured on the popular 'Tiny House' Vlog;
They are continually adding new treehouses to the community, with the latest addition being "Sweet Ashley" a rustic jewel that can sleep up to 5 people, complete with AC, hot water, toilet and shower;
It comes complete with exotic wood finishes throughout the interior;
with a super cozy bedroom;
Check out more info or book your stay on their website here.
If you're looking for a little more "up-scale" treehouse experience, check out the 6-bedroom, 4-bathroom "Tree Tops" retreat in Asheville, NC;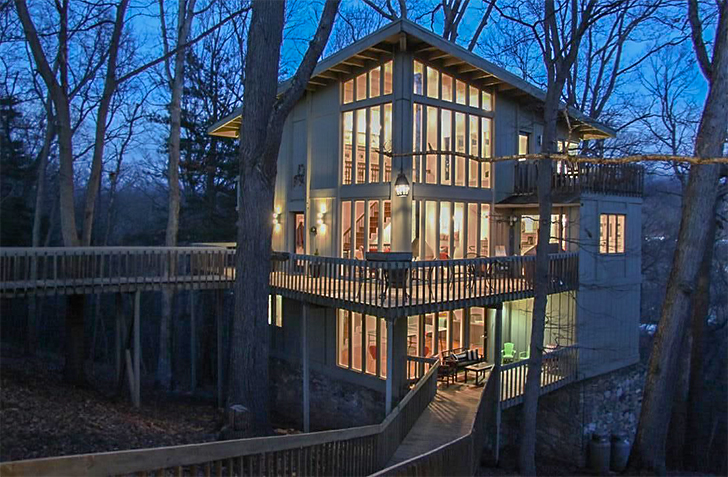 Or the legendary 'Carolina Jewel' in Weaverville, NC;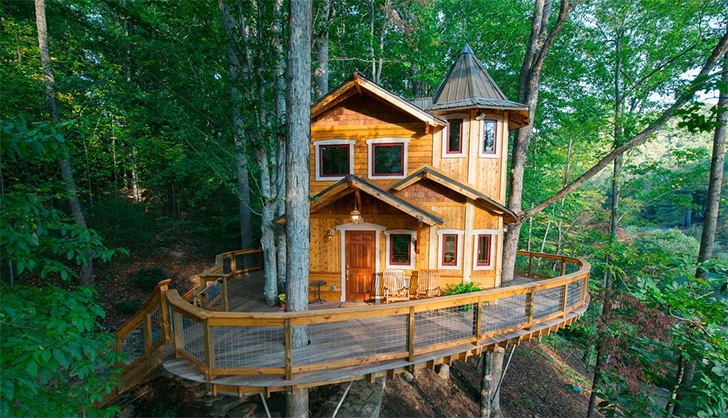 Comments
comments