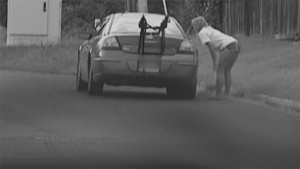 According to the National Human Trafficking Resource Center, there is now an average of 78 sex trafficking cases every year in North Carolina, and Charlotte is the #1 city.
Law enforcement and local ministries are now stepping up the fight to combat this horrific issue.
Last fall, Present Age Ministries joined forces with DSS and CMS to teach courses to seventh and eighth-grade students in Charlotte about sexual trafficking.
According to the ministry, there are at least five-hundred new ads are posted soliciting sex in Charlotte every day.
Several other local ministries are also increasing their efforts to fight back, including Justice Ministries, and Redeeming Joy.
This video produced by The National Geographic gives a raw look at the Human Trafficking problem in Charlotte, and how some women are rescued;
Here are some warning signs and things to watch for:
Please share to help build awareness;
Comments
comments