A new report by SmartAsset.com has just ranked Charlotte as one of the most racially diverse cities in America for STEM.
STEM jobs are occupations requiring a focused education in science, technology, engineering, and/or mathematics – jobs which currently offer some of the highest salaries and best benefits.
The Queen City ranked #2 in the nation, just behind Philadelphia at #1 and just ahead of Sacramento at #3.
According to the report, "Charlotte has the most racially diverse STEM workforce. About 19% of STEM workers in Charlotte are black and 28% are Asian. Men dominate the tech scene in Charlotte which hurts this city's gender diversity score. About 73% of the STEM workforce here is male."
To compile their ranking, SmartAsset analyzed data for the 50 cities with the largest STEM workforce to see who had the biggest racial diversity and gender diversity.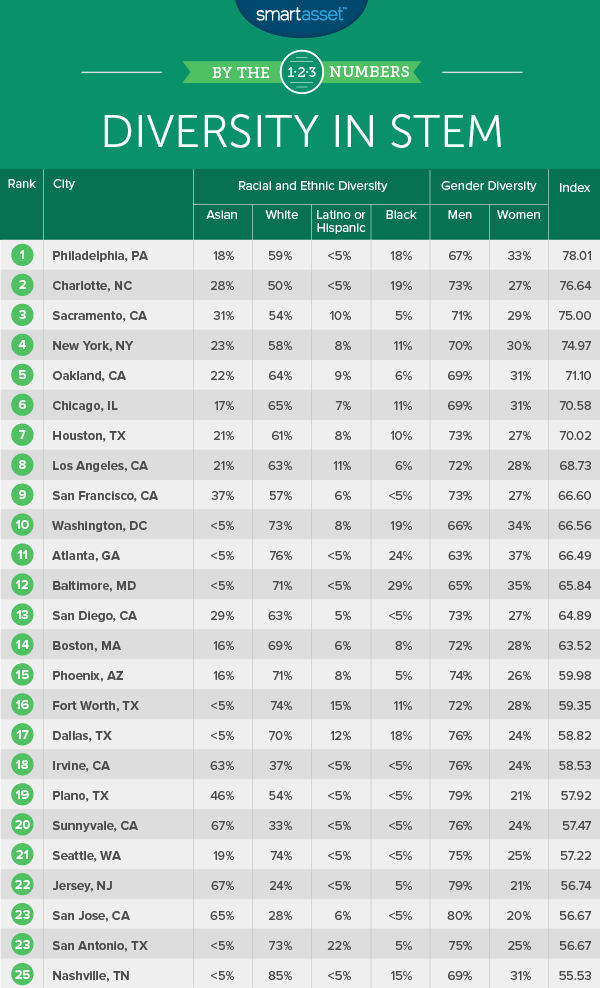 To find out more about the study or the methodology, check out the full report here.
Comments
comments