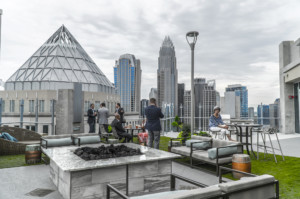 As the COVID-19 pandemic and its ensuing economic fallout continue to overwhelm renters across the country, a new report found that the rental market in Charlotte has been one of the most heavily affected.
According to ApartmentList.com now ranks as having the 6th biggest rent decline since March:
Here are some of the report's highlights:
Rents in Charlotte have decreased by 0.5% month-over-month, and are down 1.7% since the start of the pandemic in March, the #6 fastest decline among the nation's 50 largest cities.
This is normally peak season for rental activity, and from 2014-2019, rent growth from Marth to June in Charlotte averaged 1.9%.
Year-over-year rent growth in Charlotte currently stands at -0.4%, the lowest rate in June of any year since the start of our estimates.
Check out the full Charlotte report: (https://www.apartmentlist.com/nc/charlotte#rent-report) and the national report here.
Comments
comments