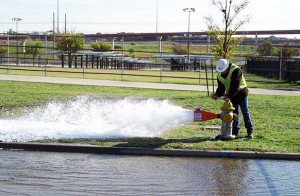 A new report has just been released by travel magazine Holidu ranking Charlotte among the best locations for water availability in the nation.
The new Water Price Index shows the differences in the costs of both tap and bottled water in 30 US cities as well as over 100 global locations, using data to measure how the prices vary between locations, as well as between brands.
Considering how water futures are now being traded on the stock market, and that the growing demand for bottled water means that the market will reach US $307.6 billion by 2025, the results of the study provide a rare overview of the prices paid around the US and worldwide for this basic necessity.
The new report only ranks Charlotte 26th overall, but it ranked us as having the 4th cheapest tap water in America and the 4th highest quality tap water in America.
| US # | City | Water Stress Category | Water Quality | Tap Water Price | Tap Price from US average | Water bottle price | Evian price | Nestle Price | Coke water price | Bottle price from US average |
| --- | --- | --- | --- | --- | --- | --- | --- | --- | --- | --- |
| 1 | New York | High (40-80%) | 85.9 | $2.00 | -22.0% | $1.06 | $1.17 | $3.92 | $0.55 | 138.9% |
| 2 | Atlanta | Medium – High (20-40%) | 84.6 | $2.60 | 1.2% | $1.24 | $1.60 | $1.20 | $1.72 | 90.0% |
| 3 | New Orleans | Medium – High (20-40%) | 79.4 | $3.48 | 35.7% | $1.48 | $1.13 | $1.03 | $1.68 | 77.5% |
| 4 | Virginia Beach | Low – Medium (10-20%) | 88.8 | $2.33 | -9.2% | $1.59 | $0.85 | $0.95 | $1.59 | 76.9% |
| 5 | San Jose | Low (<10%) | 88.7 | $2.27 | -11.6% | $1.25 | $1.63 | $1.21 | $1.55 | 58.2% |
| 6 | Washington | Low (<10%) | 85 | $3.41 | 32.9% | $0.78 | $1.35 | $1.92 | $1.69 | 31.2% |
| 7 | Los Angeles | Extremely High (>80%) | 81 | $3.79 | 47.5% | $1.54 | $1.42 | $0.95 | $1.06 | 29.4% |
| 8 | Phoenix | Extremely High (>80%) | 81 | $0.96 | -62.6% | $1.20 | $1.04 | $1.12 | $1.59 | 27.6% |
| 9 | San Diego | Extremely High (>80%) | 84 | $5.38 | 109.5% | $0.92 | $1.64 | $1.25 | $1.68 | 22.3% |
| 10 | Las Vegas | Low (<10%) | 81.4 | $1.89 | -26.2% | $1.00 | $1.21 | $0.85 | $0.84 | 12.4% |
| 11 | Austin | Low – Medium (10-20%) | 87.1 | $2.62 | 2.1% | $1.14 | $1.38 | $0.95 | $1.27 | 11.9% |
| 12 | Houston | Medium – High (20-40%) | 83.5 | $2.68 | 4.5% | $1.14 | $1.38 | $1.08 | $1.17 | 10.3% |
| 13 | Seattle | Medium – High (20-40%) | 90.5 | $4.60 | 79.2% | $1.01 | $1.04 | $1.00 | $1.55 | 3.7% |
| 14 | Baltimore | Low (<10%) | 82.9 | $3.27 | 27.2% | $1.47 | $1.01 | $1.00 | $1.04 | 2.5% |
| 15 | Cleveland | Low (<10%) | 88.4 | $2.52 | -1.7% | $0.93 | $1.36 | $0.95 | $1.55 | 0.5% |
| 16 | Denver | Extremely High (>80%) | 88.7 | $2.54 | -1.2% | $0.83 | $1.34 | $1.15 | $1.43 | -0.5% |
| 17 | Miami | Low – Medium (10-20%) | 86.4 | $3.27 | 27.2% | $0.84 | $1.47 | $1.17 | $1.64 | -1.5% |
| 18 | Lincoln | Low (<10%) | 87.2 | $1.57 | -39.0% | $0.78 | $1.21 | $1.12 | $1.51 | -2.0% |
| 19 | San Francisco | Low (<10%) | 85.5 | $6.07 | 136.4% | $0.79 | $1.26 | $1.26 | $1.60 | -2.9% |
| 20 | Chicago | Low (<10%) | 85.4 | $1.58 | -38.5% | $1.17 | $1.24 | $1.27 | $1.06 | -6.0% |
| 21 | El Paso | Extremely High (>80%) | 81.9 | $1.07 | -58.4% | $0.97 | $1.00 | $1.12 | $1.55 | -8.9% |
| 22 | Salt Lake City | Low – Medium (10-20%) | 88.1 | $1.71 | -33.3% | $1.03 | $0.97 | $1.24 | $1.55 | -15.9% |
| 23 | Boston | Medium – High (20-40%) | 90.8 | $3.10 | 20.6% | $1.03 | $1.08 | $0.95 | $1.55 | -16.1% |
| 24 | Indianapolis | Medium – High (20-40%) | 84.4 | $5.17 | 101.4% | $0.85 | $0.84 | $0.90 | $1.49 | -19.1% |
| 25 | Portland | Low – Medium (10-20%) | 90.3 | $4.55 | 77.3% | $1.00 | $1.42 | $0.95 | $1.55 | -19.1% |
| 26 | Charlotte | Low (<10%) | 89.6 | $1.48 | -42.3% | $0.81 | $1.15 | $1.06 | $1.55 | -36.6% |
| 27 | Philadelphia | Medium – High (20-40%) | 85.2 | $1.68 | -34.8% | $0.74 | $0.96 | $1.08 | $1.64 | -39.3% |
| 28 | Dallas | Low – Medium (10-20%) | 86.9 | $1.25 | -51.3% | $0.73 | $1.09 | $0.91 | $1.47 | -43.8% |
| 29 | Tucson | High (40-80%) | 86.9 | $3.31 | 29.1% | $0.90 | $1.00 | $0.95 | $1.32 | -46.3% |
| 30 | San Antonio | Medium – High (20-40%) | 85.4 | $1.59 | -38.1% | $0.70 | $1.25 | $0.87 | $1.00 | -90.3% |
Comments
comments