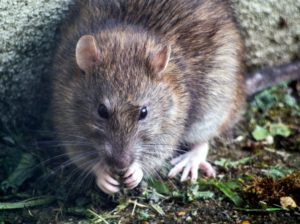 The pest company Orkin has just released their latest report for the most rat-infested cities in America, and sadly, Charlotte made the list.
The latest rodent data, collected from September 15, 2020, to September 15, 2021, reflects a time when many restaurants were closed due to COVID restrictions. Orkin says those closures forced rats to find new food sources — and new homes. All this drove up the overall number of rodent sightings.
Charlotte was ranked #42, just ahead of Buffalo (#41) and Louisville (#40) and just behind Phoenix (#43) and Greenville, SC (#44).
"As people resume normal activities, food availability will rise," says Ben Hottel, an Orkin entomologist. "Rodents are experts at sniffing out food and shelter, and they're resilient in their ways to obtain both. After a year of depleted resources, residential properties offer the ideal habitat for rodents, and once they've settled in, they're capable of reproducing rapidly and in large quantities."
You can see the full report here.
Comments
comments