In the past two decades, developers strived to meet renters' appetite for a more active lifestyle and, since 2010, they have built more apartment communities with on-site sports facilities than ever.
Using data from Yardi Matrix, RentCafe analyzed all apartment communities to find out which cities are best fit for sports-minded residents. According to their study, renters in Charlotte don't have to look very far from home, as most new apartment communities here offer some type of fitness amenity.
Charlotte in particular is the 9th best city in the U.S. for active renters, both in terms of variety and access to sports amenities. Here's why:
With 121,000 apartments — or 90% of the city's rental stock — having fitness amenities directly on-site, active renters living here have better options than those in Chicago, Washington or even LA, which is famous for its fitness culture.
The most popular sports amenities that renters have access to in Charlotte are Swimming Pools (97%), Fitness Centers (84%), and Tennis Courts (26%). It seems like the people here love to spend time in the water: the share of Charlotte apartments with access to swimming pools exceeds the national average of 69% and, at the same time, strengthens the fact that pools are the most popular amenity across the country.
Charlotte also ranks 7th in our ranking in terms of access to Tennis Courts and Fitness Centers. Boasting an impressive 31,000 rentals with direct access to Tennis Courts, Charlotte is among the top U.S. cities where renters can play tennis with a neighbor at their convenience.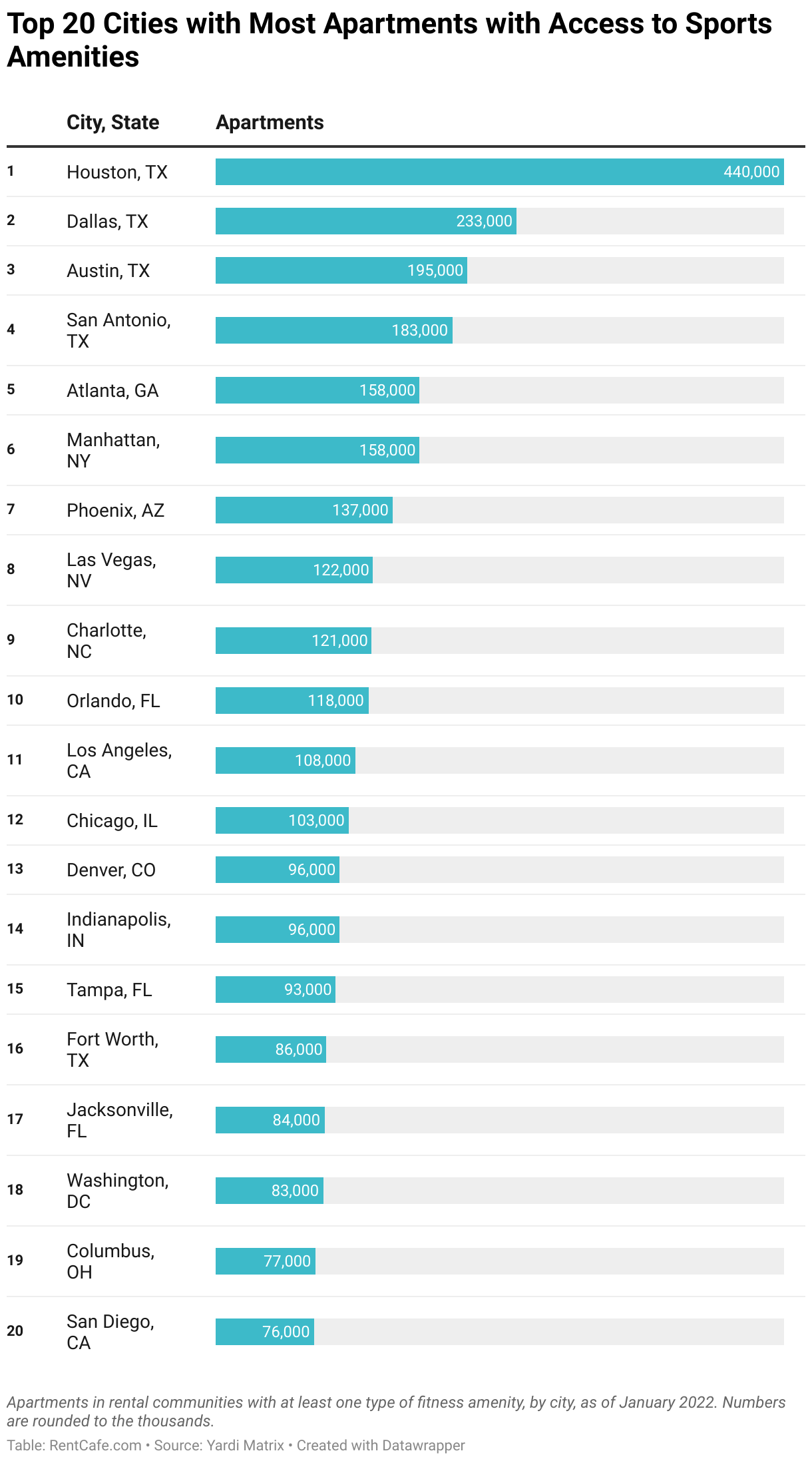 Comments
comments