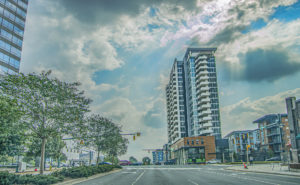 Rent prices have increased by 2% to 4% nationwide each year since 2011, according to CoreLogic. While gains in federal and state minimum wage rules have somewhat mitigated the bite for lower-wage earners in certain areas, it's often not enough to compete with the rising cost of housing. Meanwhile, the population of renters has increased, forcing renters to compete for a finite supply of rental housing, which is already pricing out some people.
According to a new report by Lending Tree, Charlotte ranks 8th in the nation as the  least affordable major U.S. city for minimum-wage workers.
Percent of Minimum Wage Take-Home Pay Needed for Median Rent in 34 Cities
Based on
another resent report
, Charlotte residents now need to make at least $22/hour to afford the average 2 bedroom apartment in the Queen City.
Do you think anything should be done to help minimum wage workers in Charlotte?
Comments
comments