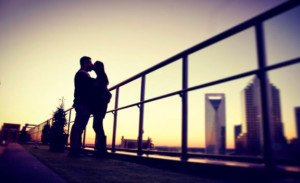 The Queen City has just been ranked as one of the most romantic cities in America. According to same-day grocery delivery service Instacart, Charlotte is now officially the 5th most romantic city of 2018.
To compile the "Instacart Romance Index", the website analyzed the following 12 romantic terms to rank cities from most to least romantic;
"We examined the change in Instacart user behavior by comparing growth adjusted week over week changes in the popularity of various search terms. We used a data set comprised of millions of searches from consumers spread over the 190 North American markets in which Instacart operated in 2017. Our results are focused on the strongest relative rise in customer interest in the week of Valentine's Day for our designated search terms."
Charlotte ranked just behind Philidelphia, PA (#4) and just ahead of Oakland, CA (#6). Boston took the top spot for 2018's list of the most romantic cities.
Another NC City also made the list…but in a slightly less glamorous fashion. Raleigh was ranked by Instacart as being the 2nd least romantic city in America, just behind Indianapolis (#1 least romantic).
If you're not sure what to do on Valentine's Day yet, check our list of the Top 10 Most Romantic Restaurants in Charlotte.
What do you think about the results? 
How romantic do you think Charlotte gets around Valentines Day? 
Comments
comments