The City of Charlotte has just unveiled new designs for a massive new pedestrian bridge over I 277 that would connect Uptown Charlotte with South End along the Blue Line Rail Trail.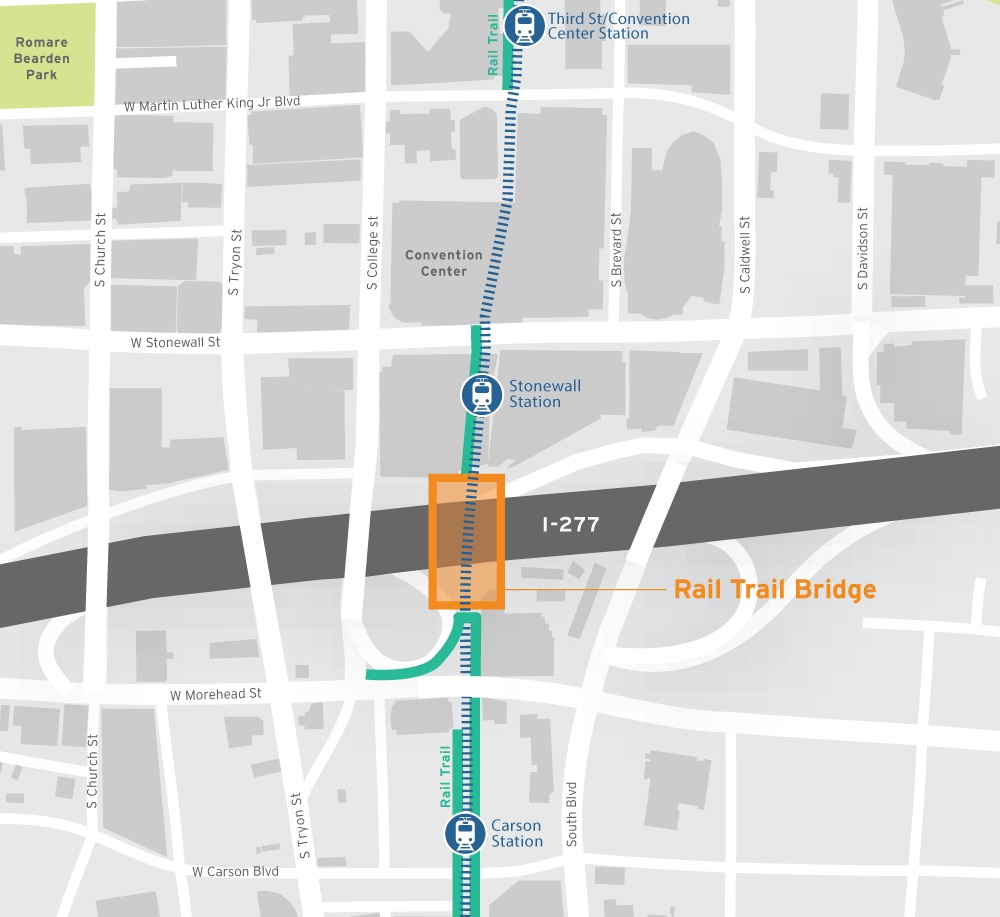 City leaders are currently proposing 2 different designs, one featuring a 'single-span' with taller arches and a narrower walkway and another featuring a 'double-span' with shorter arches and a wider walkway.
According to the city, the $11 million in funding will come from the following sources:
$3.1 million from  the City of Charlotte
$3.3 million from the North Carolina Department of Transportation
$3.1 million from Mecklenburg County
$1.5 million from the private sector
If the city can finalize the design by next year, then construction will likely start in early 2023.
Residents can now vote on their favorite design and submit their feedback on the City of Charlotte's website here.
What do you think about the new project? 
Comments
comments