The Charlotte Pipe and Foundry Company has just announced plans to move their entire operation from just outside Uptown Charlotte to Stanly County, making way for what could soon a new state-of-the-art Charlotte stadium.
Last fall, the owner of the Panthers, David Tepper, told media outlets that he was eyeing the 55 acre site of the historic Pipe and Foundry Company for a new facility that would replace Uptown Charlotte's Bank of America Stadium.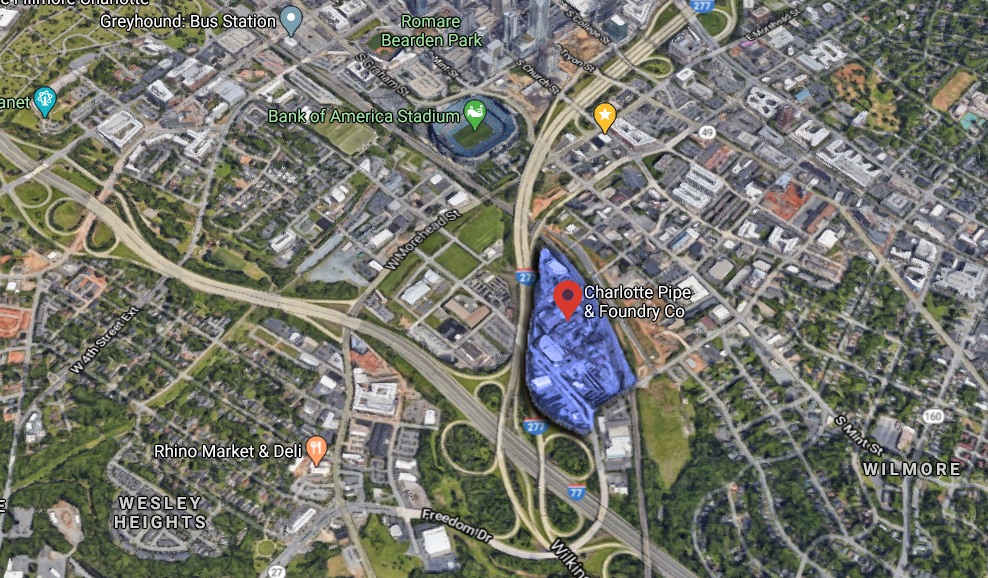 In a press release, the owner of Pipe and Foundry said that a larger more modern facility in Stanley County will help streamline his operation and increase his shareholder's yields.
"While our current location is providing all stakeholders with a solid platform to deliver outstanding results, a new foundry will allow a more efficient layout of our plant and equipment and give us the flexibility to expand to meet future needs," Charlotte Pipe and Foundry's CEO Roddey Dowd, Jr. commented. "Our current site simply does not afford the opportunities for growth that we envision for Charlotte Pipe."
The company will be investing at least $325 million to build their new operations on a 428-acre parcel in Oakboro, NC and hopes to be fully operational by 2023.
Comments
comments