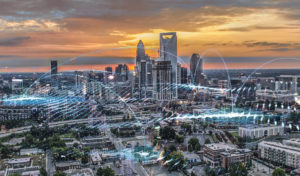 The Charlotte City Council has passed a sweeping new development plan for our city.
The new plan is called the 'Charlotte Future 2040 Comprehensive Plan' and includes a wide swath of measures, including zoning changes, development goals, and spending proposals.
One of the most significant, and most controversial, parts of the plan is to make every one of Charlotte's neighborhoods a "10-minute neighborhood".
According to the plan:
"All Charlotte households should have access to essential amenities, goods, and services within a comfortable, tree-shaded 10-minute walk, bike, or transit trip by 2040. Not all neighborhoods are expected to include every essential amenity, good, or service, but every resident should have access within a ½ mile walk or a 2-mile bike or transit trip."
You can read the entire plan on the city's new website, cltfuture2040.com.
What do you think about the new plan?
Comments
comments