Charlotte's Omni Hotel recently announced a major $26 million renovation that will include a new exterior, new lobby, completely renovated rooms in a cosmopolitan style, and an "urban oasis" rooftop pool, bar, and restaurant for the entire city to enjoy.
"Taking inspiration from the discovery of the 17–pound gold nugget and the city's reputation as a top banking center, the hotel's design theme revolves around Charlotte's unique history with precious metals. The hotel's spaces, from the exterior porte cochère down to the artwork in the guest rooms, will be refreshed with custom fabrics and finishes imbued with rich gold and silver tones, culminating in a cohesive design that is timeless, sophisticated and evokes impeccably sophisticated luxury," according to the press release.
The new rooftop pool deck will include an additional 3,000 additional square feet of space, including a stylish new bar and grill featuring poolside favorites. The space will also feature double-sided LED tvs that will be 22 feet wide by 12 feet high – some of the largest in our city.
The expansive renovations on the exterior of the building will include significantly more glass on Trade Street to allow more natural light and making Trade Street feel larger.
The lobby will include new gold and silver accented flooring, walls, and furnishings. The Omni will also be expanding totally renovating the Trade Restaurant & Bar with a similar precious metal theme.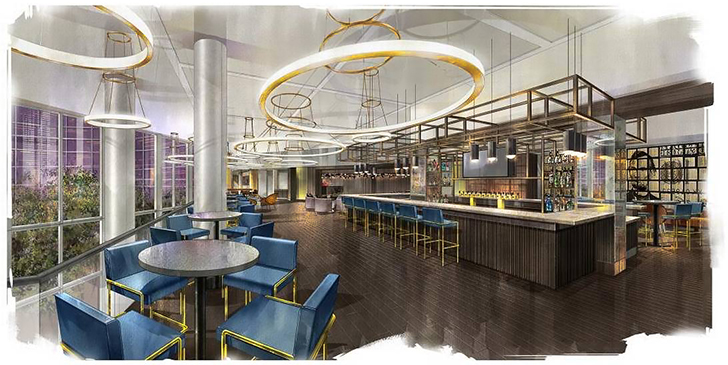 What do you think about the new renovations? 
Comments
comments