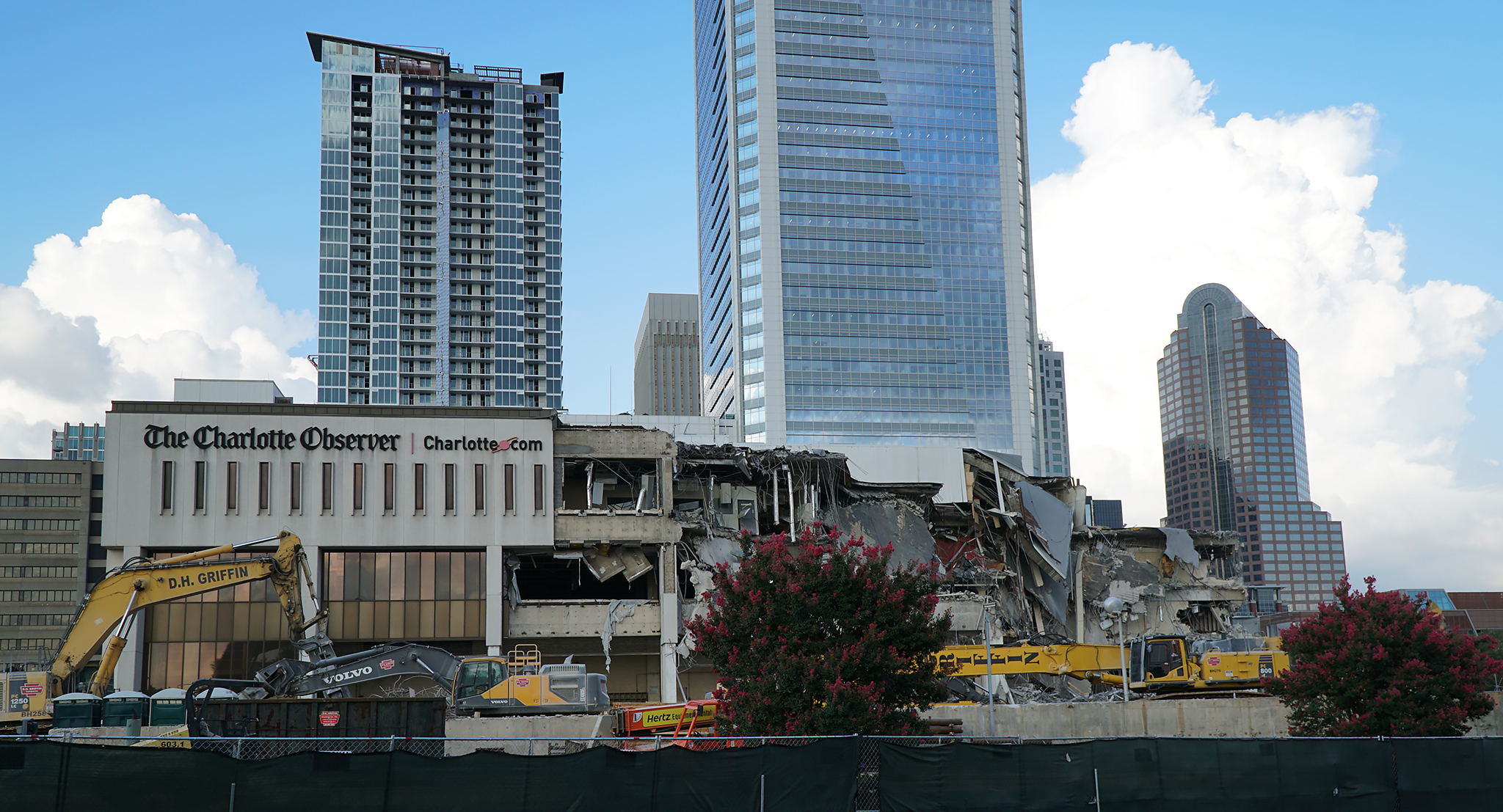 Today the Charlotte Observer's parent company, McClatchy Co., filed for Chapter 11 bankruptcy protection to seek relief from their mounting debt and liabilities.
McClatchy currently owns and operates 30 local newspapers around the country, including 8 here in the Carolinas (The Charlotte Observer, The Herald, The Herald Sun, The State, The News and Observer, The Sun News, The Beaufort Gazette, and The Island Packet).
If the court accepts the proposed restructuring plan, the publicly-traded company would likely be purchased by hedge fund Chatham Asset Management LLC, who would immediately cancel all 7 million shares of stock and being operating McClatchy as a private company going forward.
Yesterday, Bloomberg News released an ominous report of the current state of Newspapers in America.
"Technological change is destroying the daily newspapers in America," Daily Journal Corp.'s Chairman Charles Munger said this week at his company's annual meeting. "The revenue goes away and the expenses remain and they're all dying."
In a press release, the current chairman of McClatchy put a rather positive spin on the situation.
"McClatchy remains a strong operating company with an enduring commitment to independent journalism that spans five generations of my family," commented Kevin McClatchy. "This restructuring is a necessary and positive step forward for the business, and the entire Board of Directors has made great efforts to ensure the company is able to operate as usual throughout this process. We are privileged to serve the 30 communities across the country that together make McClatchy and are ever grateful to all of our stakeholders – subscribers, readers, advertisers, vendors, investors, and employees – who have enabled our legacy to date. We look forward to the continued success of such an outstanding group of colleagues long into the future."
You can read McClatchy's bankruptcy filing in its entirety here:
Comments
comments