A massive new storm system is now poised to dump up to 3 inches of rain on our already saturated region this weekend.
The National Weather Service just issued a flood advisory for Northern Georgia and the Carolina Piedmont;
"Periods of moderate to heavy rainfall through today will combine with wet conditions and already high stream levels to produce excessive water runoff in many areas. Rainfall totals of 1 to 3 inches are likely across the region, with locally higher amounts in the extreme southern Appalachians."
According to Weather Underground, Charlotte could see up to a half-an-inch by this afternoon and almost an inch by tomorrow morning;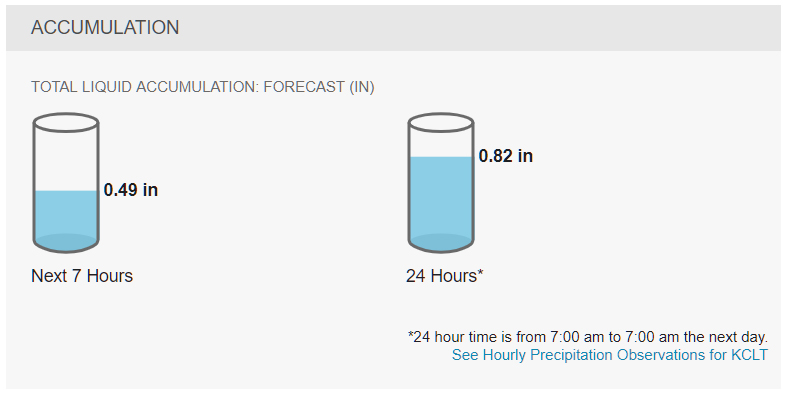 We should see some of the heaviest rainfall this afternoon between 1:30-3:30 pm;
We'll also be seeing continued showers through early next week and into the new year, with at least another inch of rain predicted through next Friday;
If your property is near a body of water or stream, take some time today to remove any loose items, such as lawn chairs and leaves, and be sure to clear leaves and debris from drains and pipes.
Comments
comments