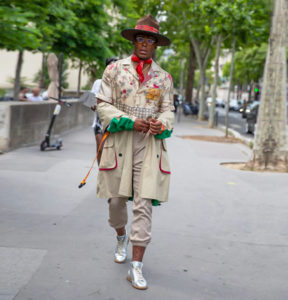 When it comes to fashion we always hear about New York City and Los Angeles, however Trendy Butler, a men's subscription clothing service, recently conducted a study analyzing the style profiles of 29,069 customers in 4,986 cities across America and determined that Charlotte men have the most diverse style in the country. Additionally, the study found that Charlotte area men trail only St. Paul, Minn. and Everett, Wash. when it comes to wearing the most plaid.
Trendy Butler, founded in 2014 and based in Los Angeles, uses Artificial Intelligence to style their clients. When a man signs up for the service, he answers seven style-specific questions to help the algorithms learn their individual preferences. The longer the customer is a member, the more pinpointed the algorithm becomes. To put this into perspective, the national return rate for E-Commerce apparel is roughly 30-percent, while Trendy Butler's comes in just under four-percent.
To determine the diversity in each city, the Trendy team sorted through thousands of pieces of data and analyzed the number of people in almost 5,000 cities who like their shirts with patterns, plaid or plain and the different style of pants they prefer including baggy, skinny, straight leg and denim versus khaki.
Top-five cities with the most diverse style:
#1 Charlotte, N.C.
#2 Washington, DC
#3 Baltimore, Md.
#4 Tampa, Fla.
#5 Minneapolis, Minn.
Top-five cities with the most plaid:
#1 St. Paul, Minn.
#2 Everett, Wash.
#3 Charlotte, N.C.
#4 Bronx, N.Y.
#5 Minneapolis, Minn.
Comments
comments