This past weekend, local Charlotte resident Bobby Murphy stopped by the 7-Eleven on Eastway Drive and purchased 5 "50X The Cash" tickets (@ $10 each).
His $50 investment quickly turned into a million dollar prize (well, $417,009 after tax, to be exact) when he began scratching, according to press release from the NC Education Lottery.
"It wasn't until I scratched the very last number on the last ticket that I realized I won," Bobby remarked. "I beat the odds. It's wild."
The next day, he drove up to Raleigh to claim his prize Monday at the NC Education Lottery headquarters. They gave him a choice between a $1 million annuity w/ yearly payments of $50,000 for 20 years, or a lump sum of $600,000 – he decided to go with the lump sum, and received a total of $417,009 after federal and state taxes were taken out.
"It feels nice to have this. We'll be able to get a house where my fiancé's son will have space to play, and she can have her goats," Bobby commented while at the lottery headquarters.
The new scratch-off game "50X The Cash" launched across North Carolina earlier this month – Bobby is now the first person to win the big prize. The combined odds of winning anything on "50X The Cash" is 1 in 3.23 with the following payout schedule: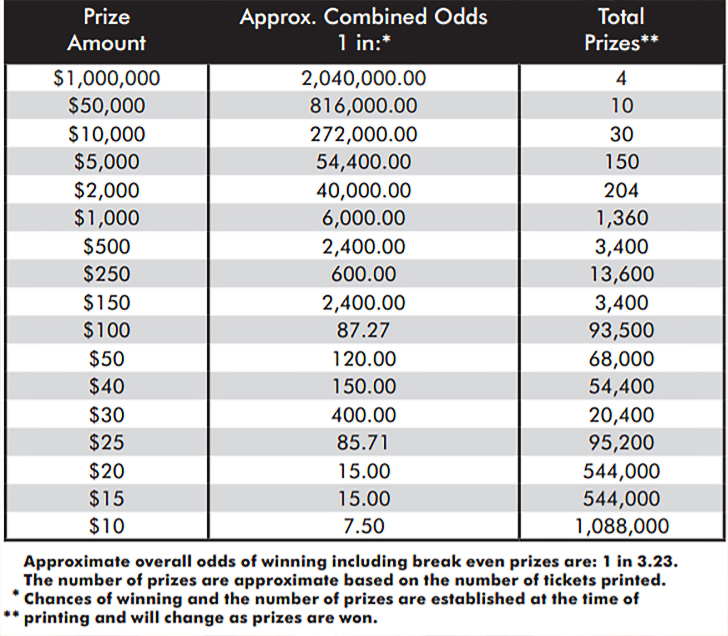 What are your thoughts on the NC Education Lottery? 
Comments
comments