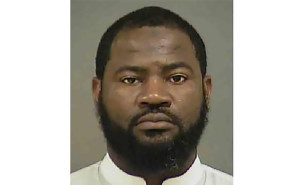 A local Charlotte resident has been arrested by the FBI for plotting several ISIS coordinated attacks on US soil, and for trying to recruit others into the terrorist network.
Erick Jamal Hendricks, 35, was just arrested by an undercover FBI agent after discussing his plans with several people online, according to the Justice Department's announcement.
He stated that he wanted to create a sleeper cell inside the United States, and claimed to have had 10 people already signed up for the group.
He allegedly told one undercover agent online, "It's hard to sift through brothers," but, "everyday I do this day in and day out."
The arrest comes one day after the FBI arrested a transit police officer in Washington, D.C., for allegedly trying to support ISIS.
The case officially marks the first time a law enforcement officer has been arrested on federal charges related to ISIS.
If you notice any suspicious activity online or around Charlotte, don't hesitate to call (toll-free): 855-TELL-FBI  or 855-835-5324.
Please help spread the word:
Comments
comments