A massive new project is now in the works to turn a 220 acre rail yard into the Queen City's largest public park – the Queen's Park. The new plan is being spearheaded by attorney Eric Spengler, who formed the non-profit organization 'The Friends of Queen's Park' this past October.
The group's website notes that "In 2019, Charlotte's parks ranked 96th out of the 100 largest cities in America. And of the four cities listed below Charlotte, three did not even provide data–leaving Oklahoma City as the only city that actually scored lower than Charlotte."
The new park hopes to change that that ranking with the addition of a park that roughly 1/4th the size of New York City's Central Park;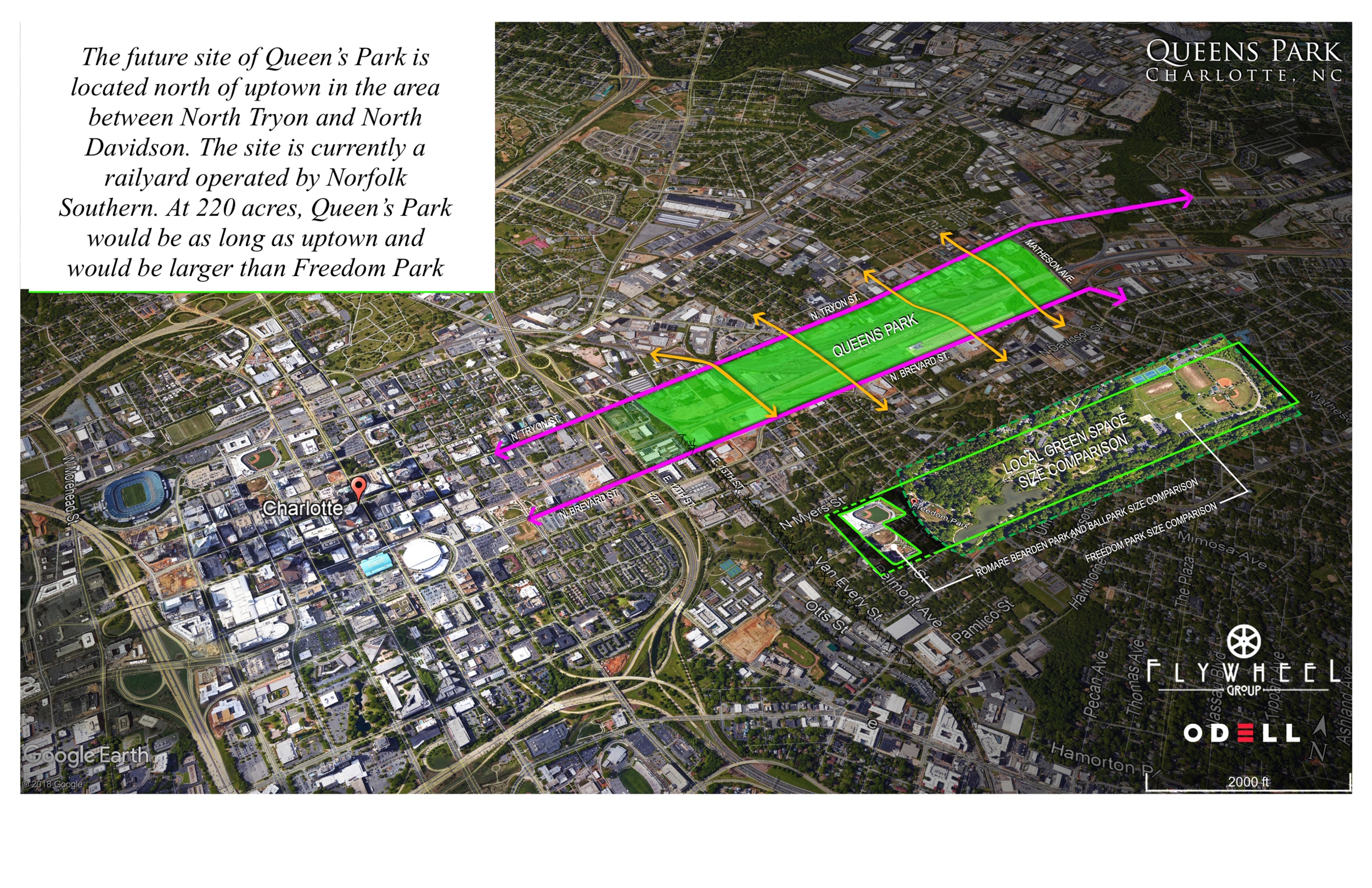 The above image from Queen's Park's website shows that the new 220 acre park would roughly be the size of Freedom Park, Romare Bearden Park, and BB&T Park combined.
To move forward, the 'Friends of Queen's Park' will need to identify a creative mix of funding to either buy or trade the land from the current owners, Norfolk Southern, as well the cost of the infrastructure for the new park. The total price tag for Charlotte's new 'Central Park' would likely reach into the hundreds of millions.
What do you think about the new plans for Queen's Park?
Comments
comments