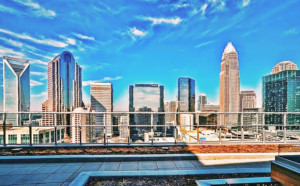 Charlotte just witnessed her first 100+ degree temperature for the first time since June of 2015.
Yesterday afternoon at 4:49pm, an official temperature of 101° was recorded at the Charlotte Douglas International Airport. This was the first triple digit temperature recorded at the airport since June 26th, 2015, when the thermometer hit 100°.
Yesterday's 101° temperature also beat the record for the hottest June 22nd in the history of Charlotte.
Here is the official climate summary for June 22nd from the National Weather Service:
Thankfully, temperatures in Charlotte will start to cool down today with a high of just 91° with possible evening thunderstorms (via Weather Underground):
Comments
comments