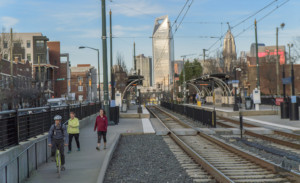 Charlotte was recently listed on yet another 'best cities' list.
The website SmartAsset.com does an annual analysis of the largest 59 U.S. tech cities and ranks them on four key metrics: the gender pay gap in tech, income after housing costs, women as a percentage of the tech workforce, and four-year tech employment growth.
This year, the Queen City saw substantial improvements in almost every area.
"Charlotte ranks as the 13th-best city for women in tech, up from the 32nd spot in the 2016 edition of our analysis. In the past year, we've found that the gender pay gap has shrunk by 3%. But the number of women in computer and mathematical jobs remains the same. Female tech workers make up just 27% of those roles," according to SmartAsset.
Women are not only making strides in the work-place, but also in the political realm. We now have a female mayor, a majority of women on the city council, and this past January's 'Women's March on Charlotte' saw one of the biggest turnouts out of all the participating cities around the world.
How do you feel about women's rights in Charlotte? Have you seen improvements? What other changes would you like to see made in our city? 
Comments
comments