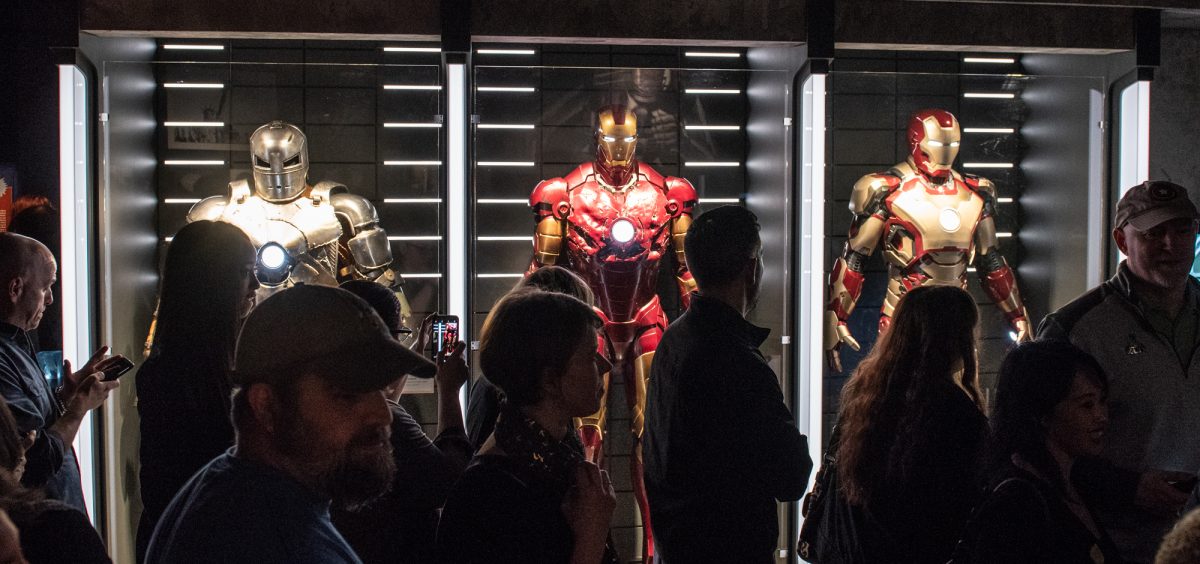 Marvel fans rejoice!
This spring, Discovery Place Science in Charlotte will host the Marvel: Universe of Super Heroes exhibit, showcasing over 300 original artifacts, costumes, props, and artwork, including interactive installations and life-size statues of iconic superheroes like Spider-Man, Iron Man, Black Panther, Hulk, and Captain America.
According to Discovery Place, visitors to the exhibit will interact with "key artifacts, interactive installations, infographics, and life-size statues of your favorite Super Heroes, this exhibition is the greatest in Marvel's 80+ year history…Get up-close glimpses of concept sketches, props and costumes from Marvel movies, and pose for selfies alongside Black Panther, Spider-Man and other characters…You can even step into Tony Stark's lab to test the capabilities of the Iron Man armor for yourself".
Here's a video showing more of what will be included:
Fans can also explore a Black Panther exhibit and the world of Wakanda, take a self-guided tour through Hell's Kitchen, and view original props from Daredevil, Jessica Jones, Luke Cage, and Doctor Strange. The exhibit will be curated by a team of university professors and comic scholars, honoring legendary comic book creators Stan Lee, Jack Kirby, and Steve Ditko.
The exhibit opens on May 14 with timed entry tickets now available for purchase here. Don't miss your chance to experience the magic of the Marvel Universe before it heads to Europe.
Comments
comments