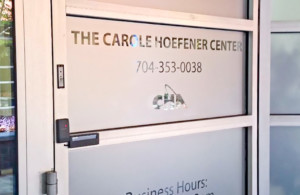 This past week, the Charlotte Housing Authority (CHA) sent out a letter and held a meeting with its employees to alert them of a dangerous new email spoofing attack.
"The security of your personal information contained on an Internal Revenue Service (IRS) Tax Form W-2, may be at risk as a result of this incident," the letter stated. "While our investigation is ongoing and we do not have any evidence this information has been misused, we feel it is important to notify you about this incident, encourage you to file your tax return as soon as possible once you receive your 2017 W-2, and provide you with the information below that you can use to better protect against identity theft and fraud."
CHA contacted the CMPD as soon as the attack was discovered on Friday, January 19.
They've now ordered 2 years of full-service LifeLock Identity Theft Protection for their employees in case any of their identities are stolen. CHA will also require their employees to undergo extensive cybersecurity training to prevent possible future attacks in a similar way.
This incident comes a little over 1 month after hackers completely shut down the Mecklenburg County computer systems through an Email attack.
With cyber attacks on the rise, Charlotte officials are now asking everyone to learn more about cyber attacks and how to prevent them at work and at home.
Comments
comments