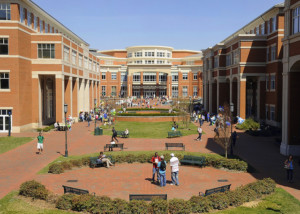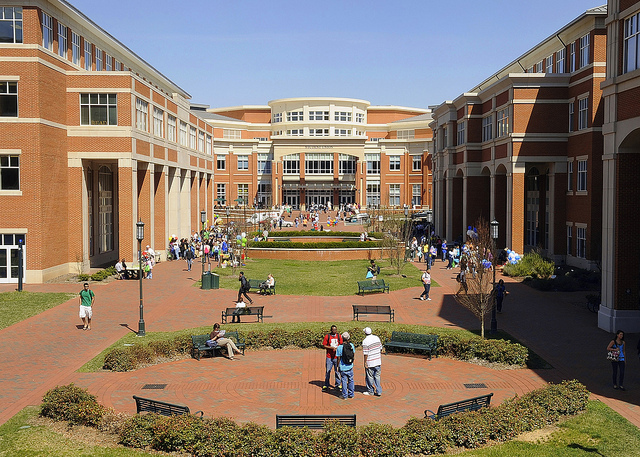 Leaders at Charlotte's Atruim and Novant Health systems have just requested that Mecklenburg County and its partners build a massive "care field hospital" that would have the ability to treat up to 3,000 additional COVID-19 patients during the anticipated surge of infections.
Yesterday, Atrium CEO Eugene Woods and Novant CEO Carl Armato sent an official joint letter to the county saying that in spite of all actions taken thus far to curb the spread of the virus, their hospitals will likely be overrun in the coming weeks.
"Our models suggest the surge will occur between mid-April and mid-May 2020. As seen in other cities across the nation, such a surge can quickly overwhelm hospitals, and a field hospital can act as an important relief valve. Therefore, the time to act is now to implement solutions needed to adequately care for our patients and community.
That is why we are requesting the County, in coordination with the State of North Carolina, take immediate action to provide the funding and resources required to establish a field hospital on the campus of the University of North Carolina at Charlotte."
Breaking: Atrium and Novant hospitals anticipate as many as 3,000 COVID patients *beyond their surge capacity* in the next 4-6 weeks.

They are asking Mecklenburg County to "repurpose and transform the UNC Charlotte campus as a field hospital."

The school is clearing six dorms.

— Sen. Jeff Jackson (@JeffJacksonNC) April 2, 2020
At this point, Mecklenburg County has 533 residents who have tested positive for COVID-19, and 3 reported deaths.
According to the CDC, patients with confirmed CoVID-19 infection have reportedly had mild to severe respiratory illness with symptoms of:
fever
cough
shortness of breath
CDC believes at this time that symptoms of CoVID-19 may appear in as few as 2 days or as long as 14 after exposure. This is based on what has been seen previously as the incubation period of MERS viruses.
Comments
comments