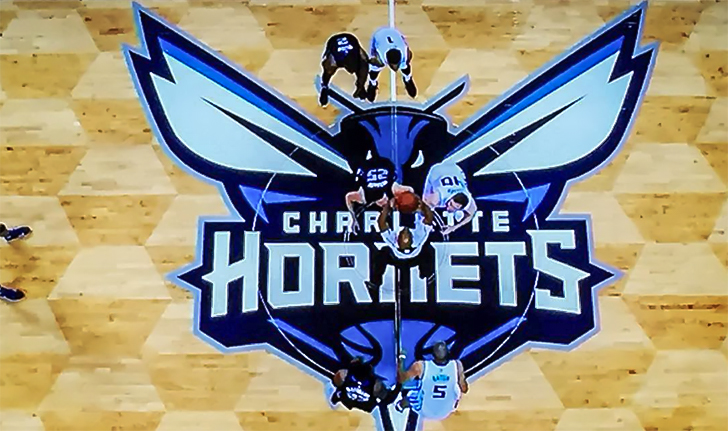 Barring a hot surge in the coming months, the Charlotte Hornets look like they'll be one of the top sellers at the 2023 trade deadline.
Wednesday's loss to the Indiana Pacers dropped Charlotte to 4-12 on the season. Since winning two of their first three games to start the year, the Hornets have dropped 11 of 13 games.
It's only a month into the regular season, yes. But it's going to be very difficult to make up all of that ground lost in the Eastern Conference. Teams in the east who have underachieved up to this point, such as the Brooklyn Nets, Chicago Bulls, Miami Heat and Philadelphia 76ers, are bound to get better as the season progresses.
North Carolina sports betting is legal in two tribal casinos in the state, but there is hope that mobile/online sports gambling will launch here at some point in 2023. If this happens, sportsbooks such as DraftKings, BetMGM, Caesars and FanDuel will likely offer risk-free bets to new customers upon signing up.
With the Hornets near the bottom of the standings, GM Mitch Kupchak may soon wish to let other teams know that he's open for business.. According to Sean Deveney of Heavy.com, several NBA executives "are eyeing" a trio of players in Charlotte.
Those players are Gordon Hayward, Terry Rozier and Mason Plumlee. Deveney added that the Heat, Los Angeles Lakers, Dallas Mavericks, Phoenix Suns and New York Knicks "are expected to inquire should those players be put on the market."
An Eastern Conference general manager told Deveney that Hayward "is a gamble" because of his shoulder injury. But the GM added that clubs" probably need to take a gamble" to win. Per Deveney, some in the league even think Charlotte would listen to offers on 2019 first-round pick P.J. Washington.
Charlotte acquired Plumlee in a trade with the Detroit Pistons in the 20221 offseason. 
In 2020 free agency, Hayward signed a lucrative four-year contract worth $120 million with the Hornets. Rozier was acquired in a sign-and-trade pact that sent All-Star guard Kemba Walker to the Boston Celtics three years ago.
In 101 games with the Hornets, Hayward has averaged 17.6 points, 5.1 rebounds and 3.9 assists per game. Rozier has come into his own as a starter in Charlotte, averaging close to 20 points per contest, and Plumlee is always a threat to put up double-digit points and rebounds per game.
So if the Hornets do decide to sell, there should be plenty of interest in all three veterans. But if the Hornets can go on a run and get themselves back into the play-in race, Kupchak could of course decide to be a buyer instead.
Steve Clifford Provides Injury Update On LaMelo Ball
Late in Wednesday's loss to the Pacers, the Hornets lost standout guard LaMelo Ball, who reinjured his left ankle.
The ankle injury kept Ball out for the team's first 13 games. He debuted on Nov. 12 against the Miami Heat, putting up 15 points in a 132-115 loss. Unfortunately, Ball's best game of the young season ended when he accidentally stepped on the foot of a fan at courtside.
Speaking to reporters on Thursday, Hornets head coach Steve Clifford stated that X-rays on Ball's ankle were negative. However, he was already ruled out for the team's Nov. 18 game against the Cleveland Cavaliers.
"We'll be without him here," Clifford said, per Rod Boone of The Charlotte Observer. "I don't think we have any idea how long."
Ball, the No. 3 pick of the 2020 draft, has grown into one of the NBA's top young guards. In his rookie year, Ball averaged 15.7 points, 5.9 rebounds and 6.1 assists per game. Last year, he averaged 20.1 points, 6.7 rebounds and a whopping 7.6 assists per game.
In three game appearances this season, Ball has averaged 19.3 points, 3.7 rebounds and 7.0 assists per game. Obviously, the Hornets offense just can't function the same without Ball, so the Hornets can only hope that the injury doesn't keep him out long-term.
If Ball and Hayward return to the court in the not-so-distant future, it could provide the jolt this offense needs. In the meantime, Charlotte will need a lot more out of its other key veterans in Rozier, Plumlee, Washington, Dennis Smith Jr. and Kelly Oubre Jr.
Comments
comments